Mumbai:
American author Laura Kaye in her 2014 bestseller wrote that "sometimes you plodded through life with nothing changing from one month to the next no matter how much you yearned for a revolution to erupt beneath your feet. And sometimes your whole world imploded and rebuilt itself in a matter of seconds."
One evening, something similar happened to a Mumbai puncture man who hadn't had a single customer since morning. And when it was time to close the shutters, a car pulled over. He fixed the flat tyre and received a Rs 20 note for the job. The fee for the repair was Rs 3. He never saw the man's face, but that episode changed his life, he says.
His story has made it to the hugely popular, Humans of New York (HONY), one of the most liked pages on Facebook which has about 1.8 crore followers. Since its birth as a photography project in 2010, it has featured thousands of stories from over 20 countries. As Brandon Stanton, the founder, continued to click strangers on streets with his Nikon, the collection of photographs soon transformed into a vibrant photo blog, which narrated extraordinary tales of grit and determination; beautiful stories of love and companionship; and inspiring portraits of unbreakable human spirit.
The latest story on the HONY page features the puncture man, sitting on a Hero bike (that could do with a fresh coat of paint) parked on the side of a narrow lane in Mumbai which also has a designer boutique as one its occupants.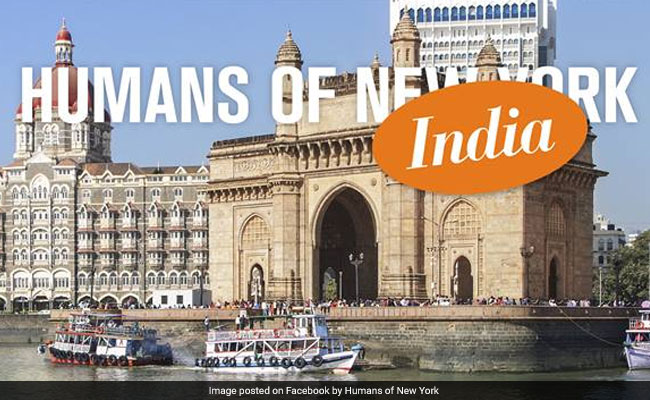 The unnamed man told HONY, "When I was a child, it was up to me to feed our family because my father couldn't work. I had a job at a motorcycle repair shop. Everyone would sit at home and wait for me to make money. Once we almost ran out of food. We didn't have a single rupee and there was nothing to eat. I could handle it, but I couldn't bear the thought of my baby sister going to sleep hungry."
He waited all day, praying for a customer to turn up, but nobody came, he added. "Then just as night was falling, a man drove up with a puncture in his tire. The price of the repair was three rupees. But when I was finished, the man handed me twenty rupees and drove away. I was able to buy two kilograms of rice. My entire life turned around that day. My shop became very busy. We were never hungry again. Even today I think about that man. I never saw his face. He changed not just my life, but the lives of my entire family. I wonder who he was. Sometimes I think it was God himself," he said.
The story which was posted yesterday, has already been shared over 9,000 times. From the concept of God and the importance of one good deed to the value of Rs 20 and the need to share hugs, everything has been and is being discussed in the comments section.