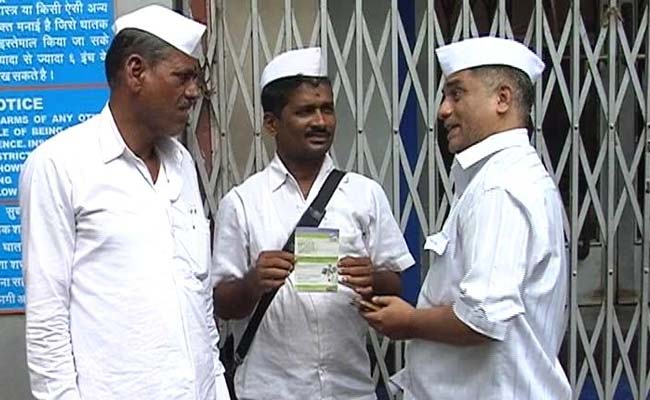 Mumbai:
In India, only 0.01 per cent people reportedly donate their organs after death - a selfless act that could potentially save eight lives. Lack of information and awareness are the biggest deterrents for organ donors. This is the barrier that Mumbai's famous dabbawalas are now looking to break.
About 5,000 dabbawalas, who deliver nearly two lakh lunch boxes daily, are not just encouraging others but also pledging their own organs.
"This time the Dabbawalas of Mumbai have decided that along with feeding people, we will also donate organs. Mumbai's dabbawalas want to request Mumbaikars that they come forward and donate their organs," said Subhash Talekar, the spokesperson of Mumbai Dabbawala Association.
Kicking off the initiative, about 50,000 tiffin boxes containing pamphlets and brochures to encourage people to donate their organs were delivered to workplaces.
"Someone, probably like me, who wants to donate, might do it by reading this and knowing about it. I think it's a very good initiative," said Madhur Bhandari, a professional who has lunchboxes delivered to his office daily by dabbawalas.
"Awareness is lacking, there are myths to be shattered. People still believe that they will be disfigured after they die if they donate their organs. This notion must change and it is changing slowly," said Dr Bijal Mehta, a Trustee of Shrimad Rajchandra Love and Care, who have been carrying out their organ donation programme in a bid to encourage people to donate.
They may have started off with 50,000 lunch boxes in a single day but the dabbawalas aim to reach out to all of Mumbai soon.