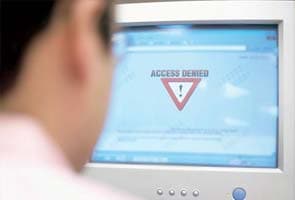 Mumbai:
The Mumbai Crime Branch has arrested an Indian computer hacker who was wanted by the United States' Federal Bureau of Investigation (FBI) in connection with a case of software piracy.
On Wednesday, police arrested 29-year-old Nikhil Pable in Andheri. Pable would hack into websites of well-known software companies, illegally download their software and then make multiple copies of them for sale in India. The FBI had been monitoring Pable's activities for some time.
"The agency sent a request through the Ministry of External Affairs in Delhi, which in turn got in touch with the Mumbai Police. The case and its details were transferred to the Crime Branch, whose investigations led to Pable's arrest," said a police officer.
Police have recovered laptops, CDs and floppy disks from Pable's home.
It is yet to be decided whether Pable will be extradited back to the US or tried in India.
He is slated to be produced before the Patiala Court in Delhi on Thursday morning.