Highlights
Major fire at garment factory where workers also live in Bhiwandi
Police says no one has been injured, around 350 people rescued
Short-circuit suspected to be the cause of the fire
Bhiwandi:
Firefighters rescued around 350 people from a building in Bhiwandi town of Thane district, around 55 km from Mumbai, after a major fire broke out on Tuesday morning.
The fire started in first floor of the four-storey building, which has a garment factory, warehouse and living quarters for the workers, witnesses said. Powerloom materials stored in the basement fuelled the flames.
Police officials said that all people trapped inside had been safely rescued by 11 am from the huge building and the fire has been brought under control. Television footage showed people gathered on the terrace of the building being rescued by firemen in cranes.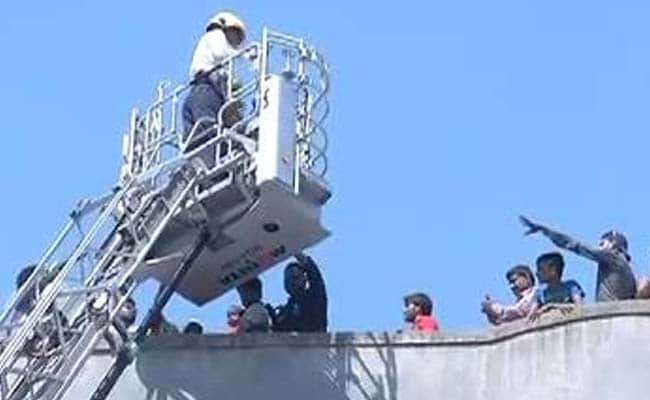 Police said no casualties have been reported so far but locals have alleged that at least five people have sustained minor injuries.
Some workers were able to access the terrace of the building where they waited till safety officers were able to rescue them.
A short-circuit was suspected to be the cause of the blaze. However, the exact cause of the fire was yet to be ascertained, an official said.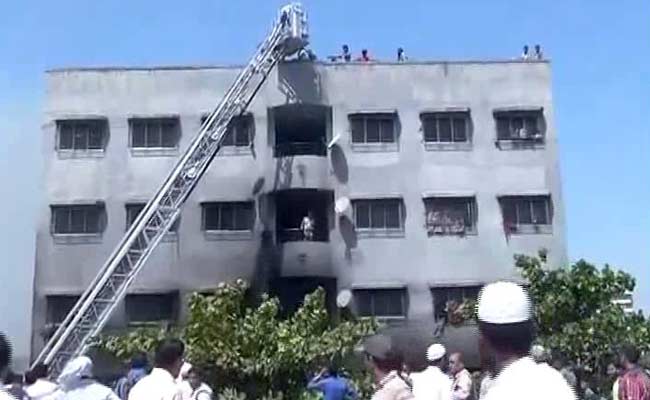 Fires caused by gas explosions and short circuits are not infrequent in cities where shoddy building work and haphazard electrical installations are common.
The chief fire officer of the Mumbai fire brigade was killed in May last year after fighting a blaze in the southern part of the city.