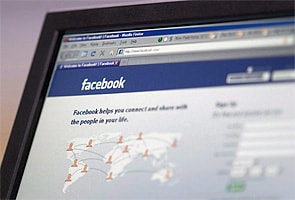 Mumbai:
While the enforcement agencies have yet to effectively harness the web to tackle crime, loan recovery agents are not only tracking down defaulters by looking up their profiles on social networking sites, but are going a step further by luring them with sex chats.
A Borivli resident, who works an HR executive at a multinational company, recently found that the hot girl who befriended him on Facebook and encouraged him to meet her for a date at a high-end restaurant was in fact a recovery agent. The girl used raunchy profile pictures and suggestive communication to nail him after he hoodwinked the bank on the loan repayment of his Honda City car.
In another case, a resident of Veera Desai Road gifted his Santro car to a cousin in Juhu without informing him about the ongoing loan on the vehicle, and relocated to South Africa. Unable to trace the defaulter or the car, the recovery agents traced him on Facebook. A female recovery agent got in touch with him with a fake identity. After several weeks of chats, the agent learned where the car was kept, which was then seized.
According to officials working in the car-loan industry, recovery agencies are also increasingly hiring young women to trace defaulters by making use of their 'soft skills'. They are paid Rs5,000 for each case cracked.
Vikas Aradhye, owner of Saipratik recovery agency, said, "Most people living in urban India access Facebook and it therefore acts as a good medium to trace defaulters." Aradhye says that the women recovery agents, who are specially hired for the job, first search for the profile of the defaulter. After being satisfied of his identity by matching the name and picture, they approach the defaulters with offers of friendship. The agents put up pictures of attractive models on their profiles and use fake names during conversations.
"Striking a conversation over chat is relatively easier. After a few exchanges, these agents start using suggestive words, and try to lure the defaulter to meet them for a date," added Aradhye. "The male recovery agents lay in wait at the venue and apprehend the defaulter and seize the car when he arrives," said Sanjay Misra, a recovery executive.
Agents say the defaulters don't usually approach the police, as they themselves are at fault for jumping the loan.
Copyright restricted. Under license from
www.3dsyndication.com