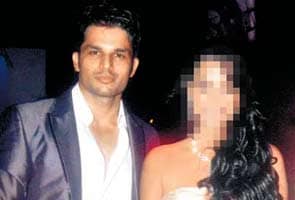 Mumbai:
Relationships in tinseltown are made of fragile strings, and this was what an actress realised when her boyfriend of two years deserted her and ran off with cash and jewellery worth Rs 6.5 lakh.
According to the police complaint, the 27-year-old actress Savita (name changed) has accused her boyfriend Dipesh Parekh, a struggling model, of rape and stealing her valuables.
"The girl told the police that she was in a relationship with the accused since the last two years and wanted to marry him. But Dipesh gave her false promises and ran away with her valuables," informed Police Inspector R L Kasbe.
The Goregaon-based model, Savita, had come to the city from Delhi and met Dipesh, who is from Jaipur when she was shooting for a film in a village in Rajasthan.
"We fell in love during the shooting in Rajasthan in 2009 and Dipesh took me to a temple and declared that I was his wife. He wanted to come to Mumbai and I offered him my place in Mumbai," said Savita.
"Initially, everything was fine, but then I became pregnant. Dipesh asked me to abort the child, which I did. In fact, during the relationship I had three abortions," claimed Savita.
Savita also claims that her boyfriend was having a sexual relationship with another male model and when she confronted him about it, he started abusing and assaulting her.
"I tried to counsel him but he didn't end it and also wanted me to be in his life," said Savita. "The girl wanted to marry Dipesh but he kept postponing marriage on different pretexts.
When the girl pressurised him, he began abusing her. Last month, Dipesh ran away from her house with money and jewellery worth Rs 6.5 lakh," said the police inspector.
"On February 9 we had a major fight and he beat me up. The next day, when I returned home after a meeting I found that Dipesh had stolen my jewellery and money," said Savita.
"Savita called Dipesh soon after but he abused her on the phone. Even the boy's parents warned Savita to stay away from him and threatened her," said Kasbe.
Dipesh has been booked under Section 376 (rape) of the IPC. A team has been sent to Jaipur to search for him.