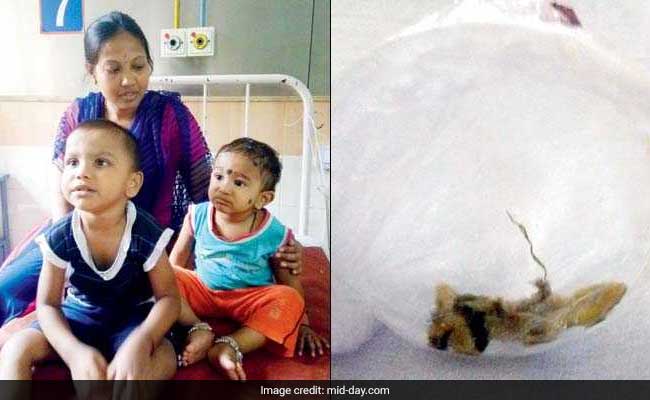 Mumbai:
Five members of a family fell violently ill while attending a wake for their deceased grandfather after they found a dead lizard in the palak paneer they were eating for lunch. Two of the victims were children, aged 4 and 1. The five are admitted in Dr Baba Saheb Ambedkar Hospital and are now stable.
The patients - Khondobai Bansode, 59, Surekha Salvi, 27, Dilip More, 35, Samayak Bansode, 4, and Vivan Salvi, 1 - are residents of Poisar, Kandivli East.
"Our father passed away on August 7, and all the relatives were present at our home today. My sister Surekha and sister-in-law Asmita cooked lunch. My mother (Khondobai), Surekha and my cousin brother Dilip sat to eat first, along with my son Samayak and nephew Vivan," said Rajendra Bansode, father of 4-year-old Samayak.
"While they were eating, Surekha noticed something in her plate. When she picked it up, we were shocked to see it was a lizard. Suddenly, all five of them started vomiting," recalled Rajendra.
Surekha added, "The children were hungry, so we made palak paneer. I had finished half a chapati when I saw the lizard."
"All of them are admitted to the hospital and they are under observation. They are all out of danger," Dr Pradeep Angre, dean of Dr Baba Saheb Ambedkar Hospital.
(This story has not been edited by NDTV staff and is auto-generated from a syndicated feed.)