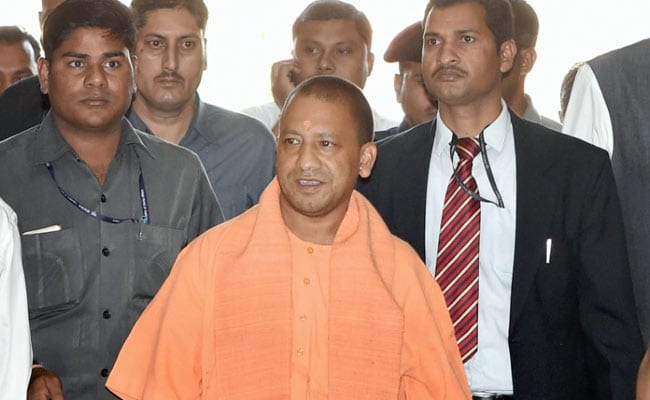 Lucknow:
Uttar Pradesh Chief Minister Yogi Adityanath on Monday issued a timetable of meeting MPs and legislators from the state. Under this schedule, he will meet the lawmakers between 4 pm and 5 pm every Friday and the legislators every Monday and Friday.
The meetings will take place at the Uttar Pradesh Chief Minister's secretariat Lal Bahadur Shastri Bhavan. In a letter addressed to all state lawmakers and legislators, Yogi Adityanath has said that the people of the state have voted them to power with great expectations and they have to give much of their time to their constituencies.
During their interactions with the people, they get many petitions and applications which need intervention at the government level. The Chief Minister has also mentioned that this arrangement of meeting these lawmakers has been rolled out to ensure immediate redressal of problems faced by the people and better coordination with public representatives.
He also expressed the hope that through these meetings, more and more people's problems will be brought to light and positive steps will be taken to solve them. Yogi Adityanath also expressed confidence that the meetings will take place in a conducive and fruitful atmosphere and has requested the legislators and lawmakers not to bring people along with them for the meetings.
Yogi Adityanath also said that he
wants images of faculty members pasted on school walls
, in a an effort to improve quality of education in state-run schools and ensure regular attendance. This initiative will be undertaken to check and then cross-check from the students whether the teachers, whose pictures were displayed, attend the school regularly to teach or not.