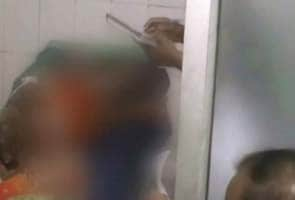 Lucknow:
A 12-year-old girl was allegedly raped and then set on fire in Barabanki district of Uttar Pradesh, close to the capital Lucknow, yesterday. The child has suffered 80 per cent burns and is battling for her life at the Lucknow Medical College. The accused, a 25-year-old man, has not been arrested yet.
The victim was alone at her home in Bichaura village when the accused, Sonu, entered the house and allegedly raped her. When the girl tried to raise an alarm, he allegedly doused her with kerosene and set her ablaze.
The victim's neighbours rushed her to a hospital nearby. Doctors there referred her to the burns unit of the Lucknow Medical College.