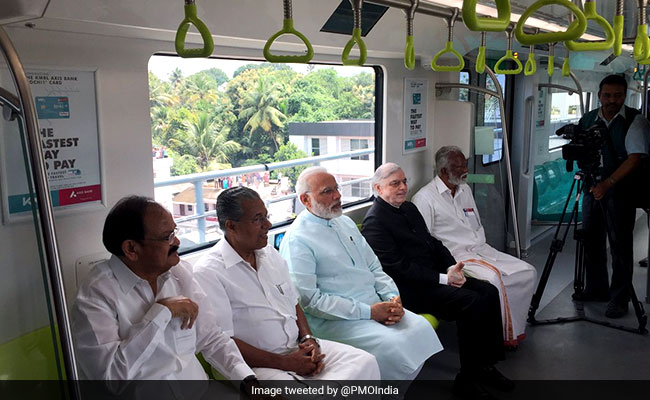 Thiruvananthapuram:
Kerala Chief Minister Pinarayi Vijayan today corroborated the state police chief's statement that Prime Minister Narendra Modi faced a terror threat during his recent visit to Kochi, and added that the police had brought it to the government's notice.
"Yes, there was a security threat to the Prime Minister on that day (June 17). They (the police) told us about this on that day itself. Only thing is, they did not (publicly) reveal it then," he told reporters in Thiruvananthapuram.
The chief minister was responding to questions on Director General of Police TP Senkumar's statement to the media in Kochi yesterday that there was a "big threat perception" the day Mr Modi visited that city.
"There was a big threat perception here on the day of the Prime Minister's visit... There was a terror module here during his visit. We cannot disclose much of its details," Mr Senkumar had said.
PM Modi had on June 17 visited Kochi amid tight security and had inaugurated the first phase of the Kochi Metro. He had also taken a brief ride on the metro train along with dignitaries, including Governor P Sathasivam, Union Minister Venkaiah Naidu and the chief minister.
Mr Vijayan, however, refused to react to the DGP's remarks justifying the June 16 police action on people protesting near the Kerala High Court premises in Kochi against an LPG terminal coming up at Puthuvype.