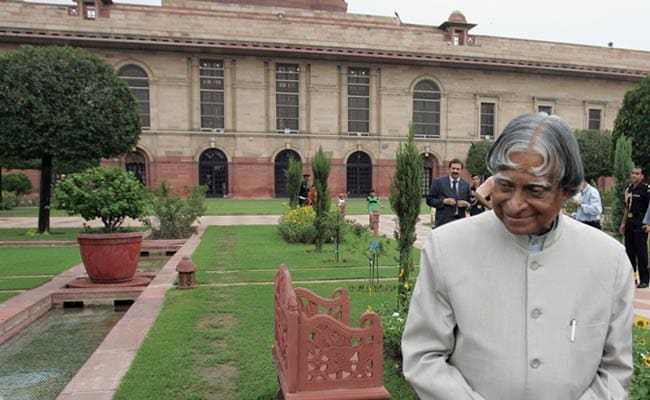 Thiruvananthapuram:
Drawing inspiration from former President APJ Abdul Kalam's message to work an extra day on his death instead of declaring holiday, a section of employees of a few government offices in Kerala worked on Sunday today as a mark of respect to the late visionary.
Some village and panchayat offices, state Women development Corporation and certain units of Kudumbashree, the women's Self Help Group, were among the offices which functioned.
Staff of Women Development Corporation worked two hours extra today against the normal working hours from 10.00 am to 5.00 pm to fulfill the wish of 'People's President', the Managing Director of the Corporation PTM Sunish told PTI.
"People usually look for every occasion to get a holiday. But here, they themselves decided to work an extra day as a homage to the legendary man," he said.
"This shows the love and respect Keralites had towards Dr Kalam. I hope that it will introduce a new work culture in the state," he said.
Though Chief Secretary Jiji Thomson had tweeted last week that state government offices would function on Sundays, the government had not issued any order in this regard.