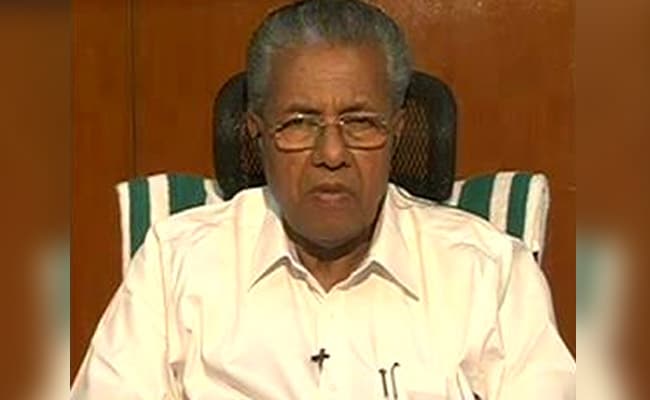 Thiruvananthapuram:
Kerala Chief Minister Pinarayi Vijayan told the state assembly today that his government will write to the Centre to ban the computer game 'Blue Whale' that is suspected to be behind many suicides across the world,
including that of a teen in Mumbai.
Mr Vijayan was responding to a submission moved by senior CPI-M legislator Raju Abraham who said that in Kerala alone there have been 2,000 downloads of the
'Blue Whale' game that is said to have led to over 4,000 suicides across the world.
He demanded that the Kerala government immediately intervene in the matter.
"After knowing the ill effects of this game from across the world, the Kerala Police, educational institutions and other social groups have started a campaign in Kerala against this game. We will write to the Centre to see that steps are taken to ban this game," said Mr Vijayan.
Chief Minister Vijayan added that the Indian Computer Emergency Response Team (CERT-In) is the appropriate agency that will have to take the call.
"Four youths who were picked up by the police recently in Kerala were found to have left their homes after getting influenced by this killer game. By now itself several countries have already banned this game, after it was found to have a negative influence on the society at large. The need of the hour is an immediate campaign against this, which has already commenced in a small way in our state. The state government should take this up," added Mr Abraham.