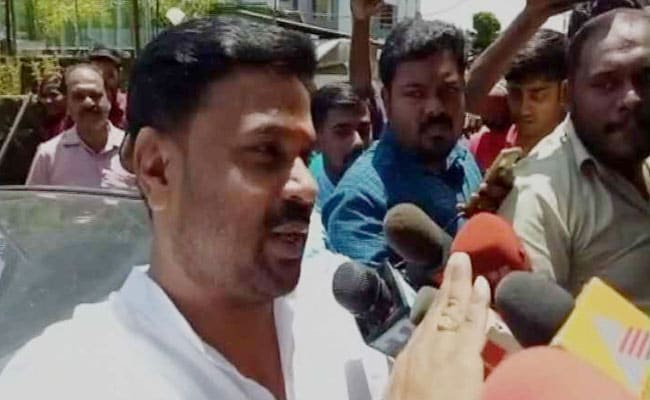 Highlights
Kerala actress abducted and molested in moving car
Superstar Dileep questioned for 12 hours by cops
Pay up or we will indict you, Dileep says the accused told him
Kochi, Kerala:
One of Malayalam cinema's biggest stars, Dileep, was questioned for more than 12 hours last evening in connection with the abduction and molestation in a moving car of a co-star.
Dileep, 48, says that the main suspect in the actress' case, a driver she had sacked known as Puslar Sani, were blackmailing him on phone warning that unless he is paid 1.5 crores, he will release details that indict the actor in the case.
"My only request to all of you is not to twist things... I will no longer be game to any sort of media trial," said Dileep to reporters before his questioning.
Over the weekend, the police arrested two men reportedly in connection with Dileep being blackmailed though police have said the arrests are part of the investigation of the case of the actress being kidnapped and sexually assaulted. News agency IANS said the men revealed that they had also been offered 2 crores by others in the film industry for stating that Dileep was part of the conspiracy against the actress.
"No clean chits have been given to anyone since the case is still under investigation," a police official said after Dileep's questioning. He asked not to be named.
The actress was driving to Kochi for film-related work when she was kidnapped and molested for four hours. Six people have been arrested including Pulsar Sani, the driver she had sacked.
Dileep was accompanied to the police station near Kochi by director Nadirshah. Mr Shah says he received phone calls asking him to warn Dileep to pay up.
Three days ago, Dileep told a local TV channel that the actress was friends with the driver who according to the police is the prime accused. In response, in her first comments on her assault, the actress said on Tuesday, without mentioning Dileep, that his comments were regrettable and that she was contemplating suing over the remarks.