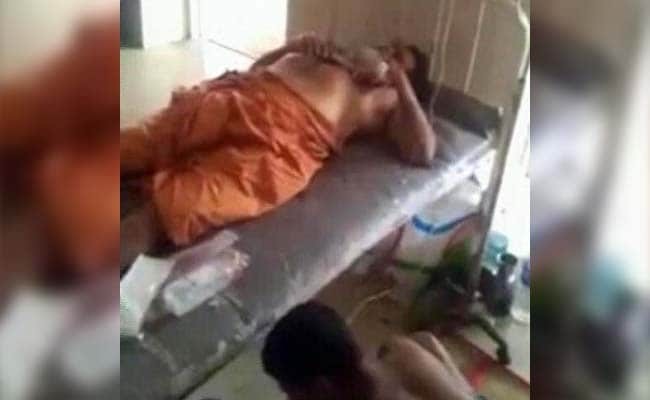 Kochi:
The Kerala godman whose penis was allegedly chopped off by a 23-year-old woman who had accused him of rape got his genitals back through surgery on Tuesday. After changing his statement twice, the self-styled godman - Hari Swami, now claims that some "bigwigs are working against him" who were behind his penis chopping.
"While I claimed then that I myself did it so as to get away from further trouble, the truth is that the same people whom I helped were behind this act and more than one person did it," he said.
The 55-year-old, whose genitals were slashed with a knife, said he had been in a lot of pain and had even considered getting his penis removed completely. "I was finally able to urinate freely," he said.
In May last year, the 23-year-old woman had in her complaint said that the self-styled godman had been raping her for years and to end her ordeal she had chopped of the godman's genitals. Hari Swami had later said that he himself had committed the act.
The girl has told the police that the swami would come to their home to meet her mother and whenever he got the opportunity, he would allegedly rape her.
The incident had taken place at the godman's residence when he had tried to force himself on the woman, who had then chopped off his genitals before running out of the house, according to the police. She had then called the cops, who later said that Hari Swami had been abusing the woman for the past six years.
The godman had been rushed to the hospital for a plastic surgery to get his penis fixed. However, due to the severe condition, the surgery could not have been performed with immediate results.
Following the incident, Kerala Chief Minister Pinarayi Vijayan had praised the woman calling it "a courageous and strong act by the woman".