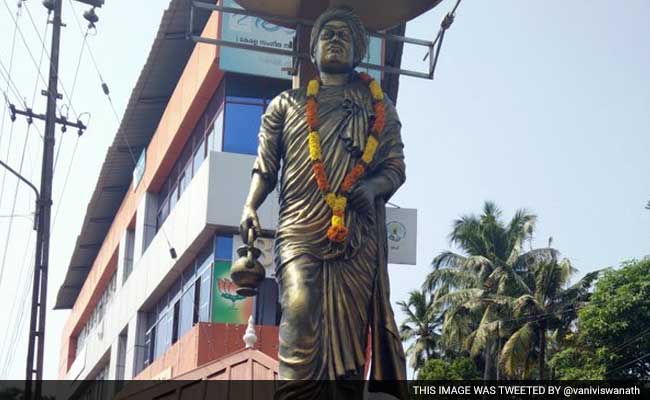 Kochi:
A top Kerala official today pulled up Cochin Corporation over the "sorry state" at the site where a statue of Swami Vivekananda stands in Kochi and also wondered why they had not kept their word that the Ernakulam boat jetty would be named after the great thinker and monk. Kerala Chief Secretary Jiji Thomson, who inspected the Ernakulam boat jetty and the Vivekananda statue at the children's park nearby, said steps would be taken to keep the area clean.
"I will take the necessary steps to keep this place beautiful," he said.
Describing Vivekananda as a "great sage" who discovered the soul of India, Mr Thomson criticised the civic body for the "sorry state" of the spot.
Mr Thomson said he had learnt of the issue of the statue from one of his friends and declared that it would now be spruced up and a new gate would be built to draw people's attention to it.
He also ordered the shifting of an electricity transformer currently located in the area.
Mr Thomson wondered why the corporation, which had passed a resolution in 2013 to rename the jetty -- a public utility spot-- after Swami Vivekananda to commemorate his historic visit to the city, had not taken further steps in that regard.
The chief secretary, who said that as a student he had won his first prize in a school competition for the oration of Vivekananda's Chicago speech by heart, further recalled that the corporation, on the occasion of the 150th birth anniversary of the monk, had also decided to declare the statue area as 'Vivekananda Square'.
It was via the boat jetty that Vivekananda had arrived in Ernakulam in December, 1892.