Highlights
Case against Kerala professor for "outraging the modesty of women"
Professor's remarks triggered bare-breasted protests by women in Kerala
Professor said even if you wear hijab you are supposed cover your breasts
Thiruvananthapuram:
The Kerala professor whose remarks advocating a "proper" cover-up triggered
bare-breasted protests
by women across the state, has now run into legal trouble. The state police have filed a case against Jouhar Munawar, accusing him of "outraging the modesty of women".
A 20-year-old sociology student of Kozhikode's Farook College, where professor Munawar teaches, has filed the complaint against him after the video of a speech he made at a private gathering had been widely shared.
The speech was made at least two months ago, but the video went viral, just a week ago.
In it, the professor is heard saying: "Even though you are covering, there are parts where skin can be seen... When you are wearing hijab, you are supposed to cover your breasts because men find them most attractive in a woman... But what are they doing? They are only covering their head and they show off a portion of their body."
He goes on to say: "Have you seen watermelon? In shops, people keep a cut watermelon cut on display so that customers can come and choose what they want. That is how you (women) are also behaving.". The video was widely shared and viral.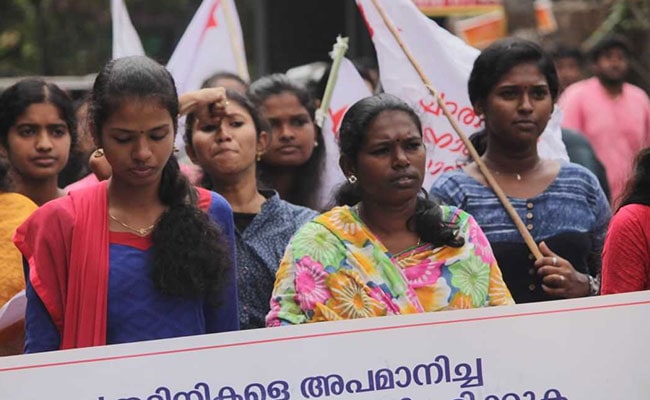 Students of the college held protests, carrying and distributing watermelons. Some women posted nude pictures or posing with watermelons on social media.
The college had distanced itself from the professor's comment, saying the incident did not happen on the premises and it was not the opinion of the college either. The professor has been on leave this week, according to college sources.