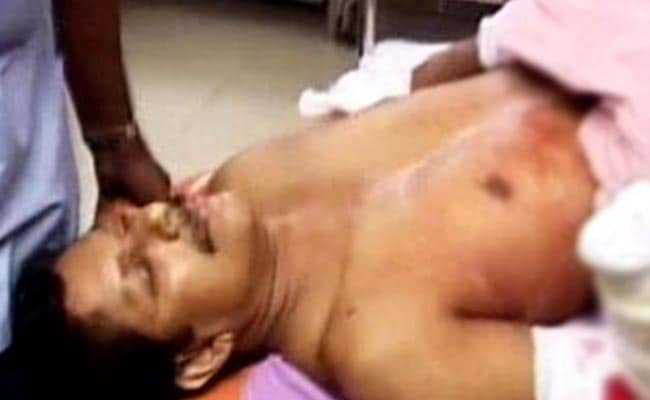 Kochi:
Ten persons belonging to a radical outfit were today sentenced to eight years rigorous imprisonment by a special National Investigative Agency court for chopping off a hand of a college professor in Kerala in 2010, accusing him of hurting religious sentiments through a question paper he had set.
NIA court judge P Sasidharan also awarded two years rigorous imprisonment to three others in the sensational case and imposed a fine of Rs 8 lakh on the 13 convicts which will be given to the victim, TJ Joseph, professor of Newman College in Thodupuzha in Idukki district.
Those awarded 10-year rigorous imprisonment were found guilty under various sections of Unlawful Activities (Prevention) Act (UAPA), along with different sections of the IPC and Explosive Substances Act. The rest three were convicted for offences under IPC.
Since many of the convicts have been under judicial custody for five years, they will have to serve only the remainder of the period in jail.
The court, which began trial in July 2013, examined over 300 prosecution witnesses, four defence witnesses, over 950 prosecution documents, nearly 30 defence documents, and over 200 material objects.
Thirty-seven persons were chargesheeted by NIA in the case. However, only 31 underwent trial as the remaining six, including first accused Savad, were absconding.
The 13 persons owing allegiance Popular Front of India were convicted in the case in which the right hand of Joseph was chopped while he was returning home after attending Sunday mass at a church in Muvattupuzha in Ernakulam district on July 4, 2010.
The court in its judgement had said the prosecution has proved beyond all reasonable doubts that eight of the accused along with some others entered into a criminal conspiracy to eliminate the professor by inflicting grievous injuries.
They did it out of enmity towards Joseph, accusing him of hurting religious sentiments of a community through a question paper he set for his students.