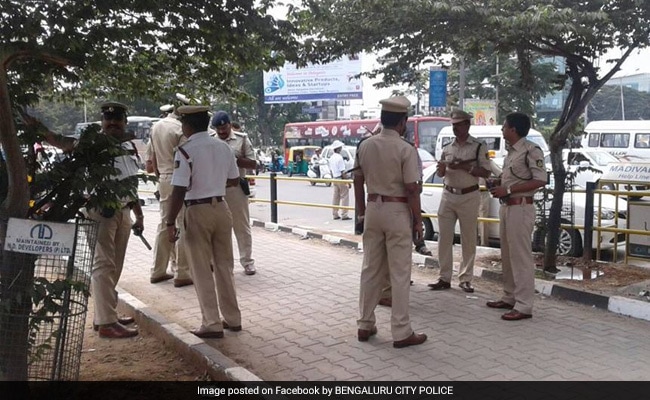 Bengaluru:
The cops in Karnataka have been asked to lose weight, get rid of potbellies or be ready for punishment. There are four types of fitnesses -- physical, mental, emotional and spiritual and if you aren't fit, it's neither good for them nor for the force, they have been told through a circular and asked them to be prepared for punitive action.
"It sends out a bad impression. People expect police to be fit. In case of a law and order situation, a policeman who can't handle himself and has a protruding tummy won't be of any help," Karnataka's Additional Director General (ADG) of Police, Bhaskar Rao, said.
In the last one-and-a-half-years, Mr Rao said, there have been 153 deaths of Karnataka State Reserve Police (KSRP) personnel. While 24 were road accidents and nine were suicides, the remaining were lifestyle-related deaths. "In most cases, fatty livers, high blood pressure, diabetes, kidney issues, heart attacks etc killed them. All of them were 45 years of age and above. It's not a good sign," Mr Rao told news agency ANI.
Mr Rao has directed the commanders of all 12 platoons to identify potbellied and overweight personnel and put them on a strict exercise regime and a healthy diet. Their fitness parameters will be regularly monitored.
"They load themselves with carbohydrates, have rice thrice a day and go to sleep. There is no physical activity, no training and hardly any fitness routine. Almost 65-70% of them have potbellies. A lot of them have also taken to alcohol, smoking and gutkha," he said.
The menu at the police canteen now features healthy foods. The cops are being encouraged to cut their carb intake and have ragi (finger millet), jowar (sorghum), bajra (millet) and navane (foxtail millet). "We have asked them to replace mutton with fish and eggs. Legumes, vegetables and salads should be part of their diet," he said.
It's going to be academy now and the cops will have to be regular with their fitness regime which will include compulsory physical training in mornings and evenings. "Our aim is to bring down the mortality rate. We want a healthy and happy force," Mr Rao said.
Defaulters will be given harsh and extra duties, Mr Rao warned.
The focus is on "prevention" rather than "cure", he said and added that they will appoint counsellors and psychologists to help these personnel lose weight.
"We are also in touch with Alcoholics Anonymous and de-addiction centres for their support," he told ANI.
In a similar exercise, the rural police in Coimbatore identified overweight policeman in March and sent them for a three-week rigorous training programme.
(With inputs from ANI)