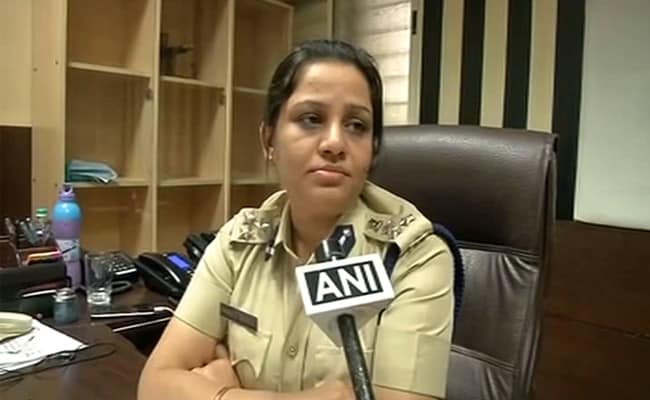 Bengaluru:
D Roopa, the senior Karnataka police officer best known for exposing the rot in Bengaluru's central jail, has found herself in the middle of a row over an award that she says she had turned down. A day after a Bengaluru non-profit accused her of having lobbied for the award, Ms Roopa dismissed the charge, pointing that she pulled out because public servants had to maintain neutrality and equidistance from all quasi-political bodies.
Ms Roopa said she had been in touch with the non-profit, Namma Bengaluru Foundation and the jury as the awards process required, but this was mostly to get them to fix how she had been introduced.
"They had put up a CV which does not speak about my actual contribution of exposing the corruption/irregularities in Bangalore Prison, she said. Instead, it had spoken about her initiative to start medical screening for prisoners, sending 15 suggestions to the motor vehicle law and conducting awareness programmes.
"This was just routine stuff... Exposing the rot in prisons is the most important thing that I have done and there was no mention," she said, stressing that reiterating the correct facts and position did not amount to lobbying.
Ms Roopa had hit national headlines when she had reported to the state government the special privileges that were being extended to jailed AIADMK leader VK Sasikala, allegedly by corrupt jail officials. She was also reported to have taken on her boss, the head of prisons in Karnataka, when he did not act on her findings that a bribe of Rs 2 crore may have also been paid.
An inquiry committee set up by the government had supported allegations for special treatment to Sasikala. Earlier this month, the state's anti-corruption agency also moved in to probe jail officers for graft charges.
Ms Roopa said she had decided to decline the award or the nomination as the organisers put it after its founder Rajeev Chandrashekhar was elected to the Rajya Sabha member as a BJP member. This, she suggested, was the tipping point. Mr Chandrashekhar had founded the non-profit and continues to support it.
The foundation on Tuesday contested Ms Roopa's statement that she had declined the award, stressing that she had been nominated but wasn't named the winner. Ms Roopa rejected insinuations that it was a case of sour grapes, wondering why the foundation hadn't immediately called her out. "It was my decision," she said.