Bengaluru:
Highlights
Justice P Vishwanatha Shetty was stabbed in his office by a man
The attacker has been arrested and police is probing the incident
Justice Shetty is out of danger and being treated in a private hospital
Karnataka's most senior anti-corruption officer, its Lokayukta, was hospitalized today after he was stabbed repeatedly at his office in Bengaluru. Justice P Vishwanatha Shetty, a former high court judge who was named the state's anti-corruption ombudsman last year, was attacked by a man who went to him with a complaint and was told that the case had been shut.

The attacker, Tejaraj Sharma, has been arrested. He had complained about not getting a contract he had applied for. Justice Shetty reportedly told him that his case was examined and shut. "Something happened, he lost his temper, took out a knife from his pocket and stabbed Justice Shetty two-three times before being restrained," said a police officer.

Justice Shetty, 74, is out of danger after surgery.

"A was shown the weapon. The knife is big. It seemed like it was an attempt to murder the Lokayukta. He had a big weapon in his hand. We are checking if there was a security lapse. Everything about his background will be investigated," said Chief Minister Siddaramaiah.

The police are investigating how the attacker was able to access the Lokayukta's first floor office after crossing a metal detector and a number of policemen.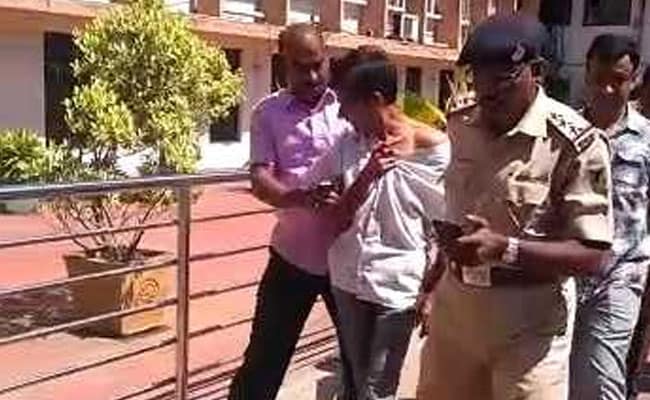 "There was no bar for anybody. Anybody could access him with their grievances, there was no armed guard," said Brijesh Kalappa of the state's ruling Congress, describing the attacker as a "madman".
"There are multiple CCTV cameras...a metal detector and multiple people watching. How can we say there has been a security breach," Mr Kalappa added.
Former Lokayukta Santosh Hegde, however, rejected the view. "It is very shocking and unexpected. There has definitely been a security breach," he said.
The incident has spurred strong political reactions with the state preparing for elections later this year. "If there is no safety for the life of a Lokayukta, then what about the common man in Karnataka? Law and order has collapsed under the Congress government. Do we need a better example than this?" said BJP leader Arvind Limbavali.
Get Breaking news, live coverage, and Latest News from India and around the world on NDTV.com. Catch all the Live TV action on NDTV 24x7 and NDTV India. Like us on Facebook or follow us on Twitter and Instagram for latest news and live news updates.