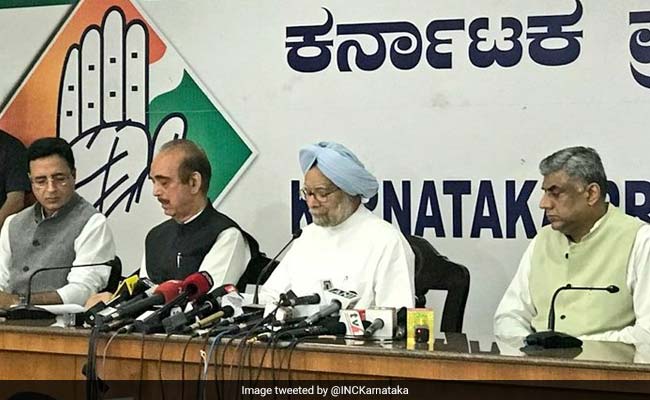 With less than a week left before Karnataka goes to polls, national parties -- Congress and BJP continue their steak of campaigning in the state. Over the past few weeks, both parties launched several attacks and accusations against the other over several issues. Leaders from both party including PM Modi, Rahul Gandhi and Amit Shah tour the state through the day and address several rallies and roadshows. PM Modi began by addressing the Yuva Morcha Karyakartas of BJP Karnataka -- Yuvakara Jothe Modi via Narendra Modi App. He will address three other rallies in the state - Raichur, Chitradurga and Kolar.
Congress president Rahul Gandhi held a protest against fuel prices in Kolar. He will hold a meeting in Bangalore Rural. Former Prime Minister of India, Manmohan Singh, addressed a press conference at Bengaluru this afternoon. "Nation experiencing difficult times today," the former prime minister said.
BJP chief Amit Shah will address two public meeting, beginning with one in Gadag District this morning and one in Bengaluru Rural at the end of the day. He will then hold two roadshows, one in Davangere and the other in Bengaluru's Yeshwanthpur.
Uttar Pradesh Chief Minister Yogi Adityanath visited the Chennabasava Patta Devara Mutt in Bhalki town and will address five public meetings later in the day. BJP's chief minister candidate, BS Yeddyurappa will also address several rallies in Gulbarga district.
Here are the live updates of election campaigning in Karnataka: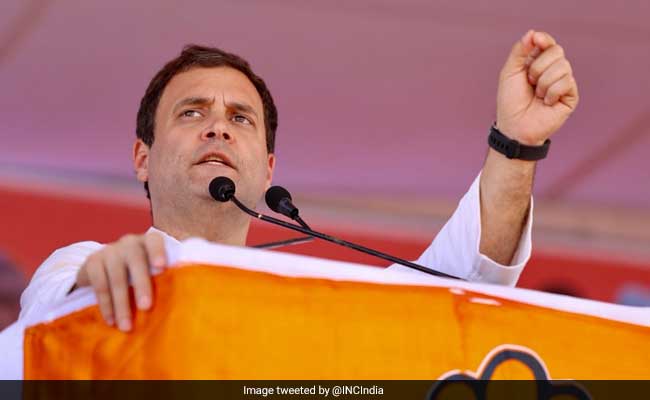 Rahul Gandhi addresses public rally in Hoskote:
The stage from which PM Modi speaks of anti-corruption also has people who've spent time in jails for corruption
PM Modi rode to power on the promise of reducing fuel prices. He should explain to the people why fuel prices are rising and why is he unable to curtail them
Farmers of this country are suffering but PM Modi has turned a deaf ear to them
Our Government in Karnataka has delivered as it had promised. The success of our various welfare schemes speaks for itself
In the next 5 years, every person in Karnataka will own a house. Unlike PM Modi, we keep our promises
The Congress stands united to defeat the BJP in Karnataka. We will win and form a people's government
Karnataka has not forgotten #Demonetisation, Gabbar Singh Tax & Nirav Modi