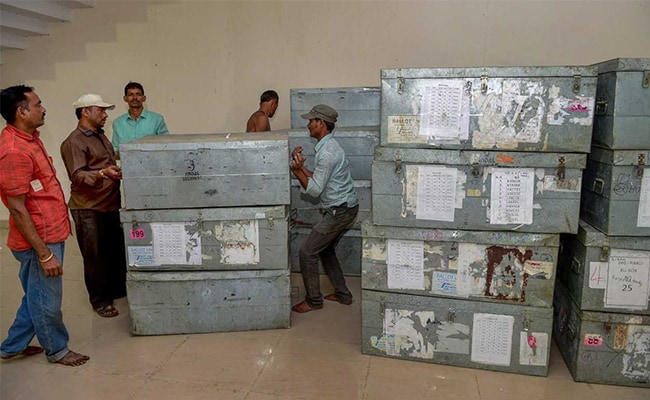 The dates for the assembly elections in Karnataka - where the ruling Congress is facing a tough challenge from the BJP -- will be announced around April 15, Chief Election Commissioner OP Rawat has told NDTV. Karnataka is one of the few states where the Congress is in power. It also the only state in south India where the BJP had been able to form government. The campaign has been bitter and shrill, with allegations of communal politics and political murders and tit-for-tat charges of large-scale corruption.
Mr Rawat said that the three Election Commissioners are likely to visit Karnataka in the first week of April to assess the situation and check its poll-preparedness.
The tenure of the Karnataka assembly expires on May 28 and before that, the new house has to be constituted, Mr Rawat told NDTV.
The commission, he said, is "keeping in mind the interest of school children" this time. "School board examinations likely to be over by the end of March and other examinations around 14 April... keeping that in mind, we will announce the poll dates around 15 April," he added.
Mr Rawat said he has received numerous calls this time from children from Gorakhpur and Phulpur Lok Sabha constituencies, where by-elections were announced earlier this month. The children, he said, complained that the elections and its noise and confusion interfere with their exams. By-elections in the two constituencies will be held on March 11, which will clash with the school board exams.
Mr Rawat said he was "pained" to hear the children's complaint. The by-polls in Gorakhpur and Phulpur Lok Sabha seats could have been held earlier, he said, but there was a delay in publishing the electoral rolls.
"Usually the Election Commission publishes revised rolls by January. But in Uttar Pradesh, it got delayed and was published in February," he said. Since the poll process has to be completed by March 20, they decided to hold in on March 11.