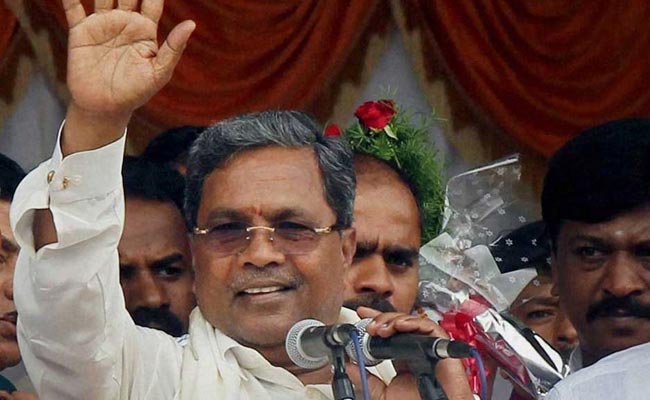 Bengaluru:
With the Siddaramaiah cabinet turning three, expectations had been running high over a possible reshuffle. So when the chief minister called his ministers for a meeting on Wednesday, it was thought that the D-Day had come.
But all were in for a disappointment. The ministers busted the bubble while on their way into the meeting - saying it was a routine assessment of ongoing projects.
Then the Chief Minster confirmed it. "I will tell you about it after I visit Delhi. I do not know yet when that would be. I have said I will reshuffle and I need your cooperation," Mr Siddaramaih said.
There are indications that the reshuffle will happen sooner rather than later.
Home minster Dr G Parameshwara continues to be president of the Congress in the state, and questions have been raised about how he continues to hold two such important posts simultaneously.
After the meeting, he told NDTV, "At the moment, yes, I continue to be the president of the party, till the high command takes a decision to change me. I don't know when that will be."
In case a decision is taken to have a new party president, it is possible that it could be one of the current cabinet ministers.
Health minister UT Khader followed the party line. "All ministers are supporting the Chief Minister and the party. We will abide by their decision. Our only intention is that when the election takes place after two years, the Congress remains in power in Karnataka. We are ready to sacrifice anything," he said.
Karnataka is one of the few states still ruled by the Congress and managed to send three Rajya Sabha members to Parliament in the recent elections to the Upper House. Mr Siddaramaiah thus is unlikely to make any major changes in his cabinet without clearance from the senior leadership in Delhi.