Highlights
Gauri Lankesh, Bengaluru journalist, shot last night at her home
Murder condemned by editors, activists across India
CCTV shows 1 suspect wearing helmet, killers not yet identified by cops
New Delhi:
After Gauri Lankesh was shot three times, she tried to run into her house in Bengaluru but collapsed outside, where neighbours who heard the gunshots discovered her lying in a pool of blood.
The murder which has outraged journalists, activists and citizens was reportedly filmed by security cameras installed near Ms Lankesh's garage, said sources in Bengaluru on Wednesday.
The house had four sets of CCTV, they said. Ms Lankesh, 55, can be seen getting out of her car after returning home at night from work. After she parks her Toyota Etios, a man wearing a helmet walks upto her and fires. Of the three bullets that hit her, one was planted in her forehead.
The police suspects the man seen on camera was accompanied by two others on a motorcycle whose license plate is not revealed in the footage.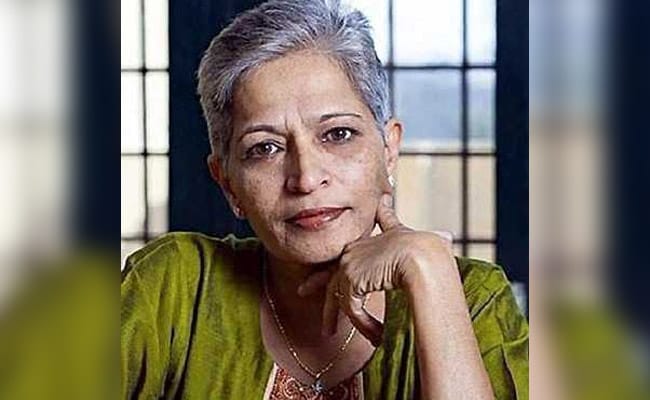 The Congress government in Karnataka has promised an urgent and thorough investigation. Chief Minister Siddaramaiah called her murder "an assassination of democracy."
Ms Lankesh was a fierce advocate of secularism and opposed hardline right-wing groups and ideology. Her weekly newspaper, with a circulation of more than 5,000, is regarded as influential in the state, read by policy makers and politicians.
Several journalist groups, including the Editors' Guild, Press Club of India and Press Association, held protests in cities across India, calling her murder a "brutal assault on the freedom of the press". They said Ms Lankesh was a critical, secular voice.