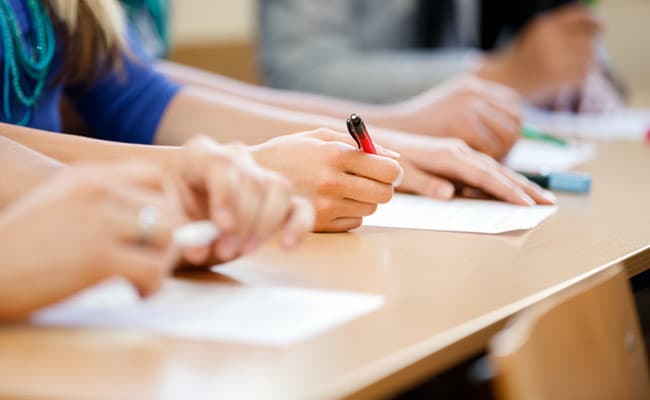 New Delhi:
Combined Medical Services Exam (CMSE) will be conducted without 'general ability' paper from the next year. In an official notification, Union Public Services Commission (UPSC) has notified about the major changes in the scheme of exam and the syllabus for CMSE. 'The changes will be made effective from CMSE 2018,' says the Commission. Though mark distribution for part 1 and part 2 exam is same; it has been decided to junk off general ability paper in the computer based exam. Details of the exam pattern change can be found at the official website upsc.gov.in.
Paper 1 of Computer based exam will comprise of questions from General Medicine and Paediatrics (96 questions from General Medicine and 24 from Paediatrics) in contrast to the previous years pattern where each of the sections carried 70 and 20 questions, respectively and 30 questions were asked from general ability section.
No major changes have been decided for paper 2. The exam pattern remains the same with total marks as 250 and questions will be asked from surgery, Gynaecology & Obstetrics and preventive and social medicine. 40 questions will be asked from each of the sections.
'Candidates who qualify in the computer based examination will be called for Interview/Personality Test to be conducted by the Union Public Service Commission. The Interview/Personality Test will carry 100 marks. The Interview for Personality Test will be intended to serve as a supplement to the computer based examination for testing the General Knowledge and ability of the candidates in the fields of their academic study and also in the nature of a personality test to assess the candidate's intellectual curiosity, critical powers of assimilation, balance of judgement and alertness of mind, ability for social cohesion, integrity of character, initiative and capability for leadership.'
Click here for more
Job News
(This story was first published on October 2, 2017 and was updates several times thereafter)