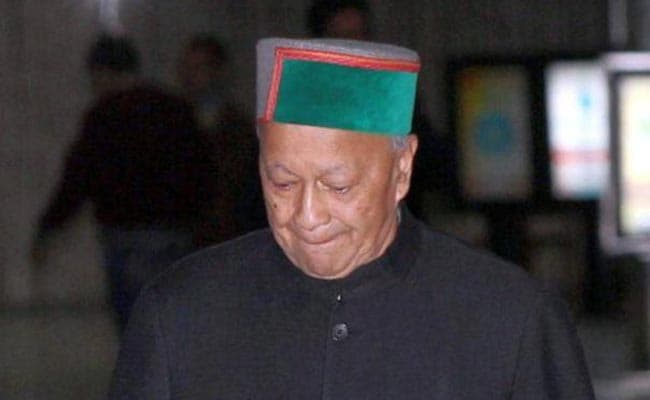 New Delhi:
Fulfilling his election campaign promise to give doles to jobless youth ahead of the assembly elections, Himachal Pradesh Chief Minister Virbhadra Singh on Saturday distributed cheques for Rs 1,000 each to 10 unemployed youth. He officially launched the scheme at the state-level function to mark the 70th Himachal Day. It was on this day in 1948 that the state came into existence with the merger of 30-odd princely hill states. The Chief Minister said his government has always been considerate towards the welfare of youth and lately it has taken a decision to provide an unemployment allowance as promised in the election manifesto.
The scheme would provide Rs 1,000 per month to those unemployed who have minimum 102 qualification or above.
Likewise, an allowance of Rs 1,500 per month would be given to the youths with physical disabilities. Both allowances will benefit 150,000 youths.
The Chief Minister also announced that the period of regularisation of contractual employees would be reduced to three years instead of five.
He announced that the monthly honorarium of Special Police Officers deployed in Chamba district bordering militancy-infested Jammu and Kashmir would be increased to Rs 6,000 from Rs 4,000.
There are around 500 Special Police Officers assisting the paramilitary forces after the massacre of 35 people in Churah area by terrorists in 1998.
The Chief Minister unfurled the national flag with the national anthem being played by a Home Guard band.
Singh said the state has been giving priority to upgrading the skills of the unemployed youth. In this regard, the government has implemented the Skill Development Allowance Scheme with an outlay of Rs 500 crore.
Till date the skill development allowance has been given to 152,000 youth.
Click here for more
Jobs News
(Except for the headline, this story has not been edited by NDTV staff and is published from a syndicated feed.)