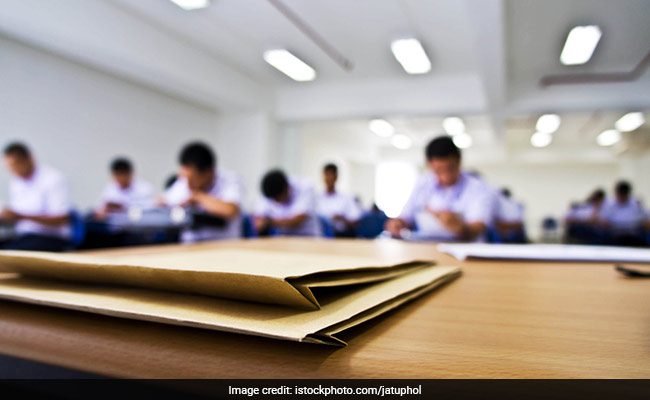 New Delhi:
Delhi Subordinate Services Selection Board (DSSSB) has told Delhi High Court that it will conduct online examination for all the advertised vacancies for Directorate of Education and Municipal Corporation of Delhi in the last week of July 2018. The Directorate of Education (DoE), in December, had issued and advertisement for recruitment of over 9000 teachers for its school. The DoE had in January, notified the Delhi High Court that it had recommended 2,778 eligible Trained Graduate Teachers (TGT) for ad-hoc promotions to Post Graduate Teachers (PGT) in schools of the AAP government here and that the process will be completed by March 31.
The teacher recruitment has been under the scanned since last year. DSSSB had at first issued an advertisement for recruitment of 8,914 teacher vacancies in DoE and 5,906 teaching posts in the three municipal corporation schools on August 7. However, it withdrew the notification abruptly on August 24.
A plea was filed in the Delhi High Court by an Ngo which called the DSSSB's decision 'contempt of court'. The plea said that after a high court order of April 11 last year, DSSSB issued the vacancy notice inviting applications from candidates for teaching posts in the Directorate of Education of the Delhi government and teaching posts in the three municipal corporation schools.
The plea alleged that DSSSB had without informing the court had withdrawn the vacancy advertisement. After which the court had directed DSSSB to issue fresh advertisement for recruitment of teachers in Delhi Government schools.
Click here for more
Jobs News