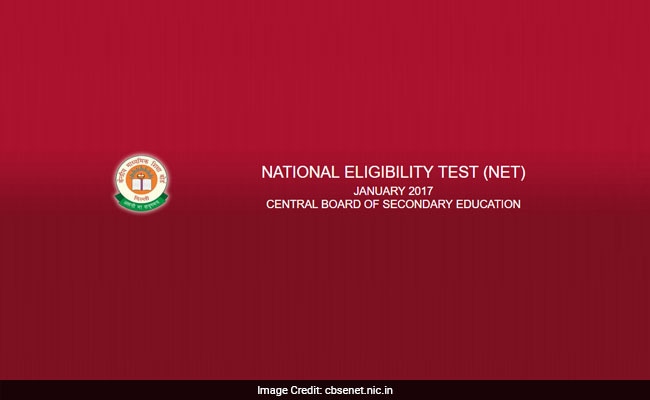 New Delhi:
Finally bringing speculations about the exam to an end, the University Grants Commission (UGC) has come to the decision that Central Board of Secondary Education (CBSE) will conduct the National Eligibility Test (NET) in July this year. The commission will soon release an official notification in this regard. The NET exam is held twice a year, in July and December. NET exam is conducted to select students for grant of Junior Research Fellowship (JRF) and also as an eligibility test for candidates who wish to be employed as Assistant Professors in universities and colleges.
CBSE had last year approached the HRD Ministry and expressed its inability in conducting the exam. CBSE had cited capacity crunch as its reason for not being able to conduct the exam. The board is already responsible for conducting JEE Main and NEET exams which are entrance tests conducted for admission to undergraduate engineering and medical courses respectively.
The ministry had not issued any guidelines in this regard yet, but the conspicuous absence of any notification form CBSE for the exam to be held in July was causing anxiety in students. The notification for July NET exam is usually out by April first week.
Last week
AISA had staged a protest outside UGC office
and demanded that the uncertainty around the exam should be resolved soon and a notification be released about the exam.
A senior UGC official told PTI, "The CBSE had approached the HRD Ministry expressing their inability. We recently had a meeting with HRD officials over the issue and it was decided that the board will conduct the exam in July without causing any delay."
He said that the current arrangement will be continued until the government sets up the proposed National Testing Service (NTS) which will be responsible for conducting of all exams.
Till 2014, NET was conducted by UGC after which it was handed over to the CBSE.
(With Inputs from PTI)