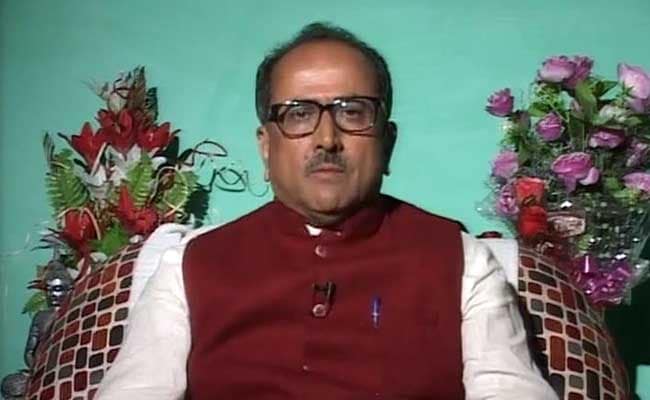 Jammu:
Jammu and Kashmir Assembly Speaker Nirmal Singh has landed into a controversy with the Army objecting to the construction of his house adjacent to an ammunition depot along the Jammu-Srinagar National Highway.
The Army has demanded an immediate halt to the construction work citing security reasons.
Mr Singh, who resigned as the deputy chief minister on April 30, however, asserted yesterday that he had undertaken the construction after fulfilling all legal requirements.
He said the the matter pertained not just to his property, but also to thousands of acres of land of villagers and farmers around the ammunition depot.
The Speaker said the dispute has gone to the court, which has not stayed the construction.
Reacting to the controversy, former chief minister Omar Abdullah said on Twitter, BJP leaders' homes in Jammu are a 'security risk' according to the Army. It is well known locally that they gobbled up the land cheap & had hoped to use their influence to regularise the purchase".
In a letter addressed to Singh on March 19, Commander of Army's 16 Corps Lt General Saranjeet Singh had raised an objection over the construction of the house adjacent to its Nagrota station.
"It has implications on the security of a major ammunition storage facility as well as the safety of personnel living in close vicinity of the ammunition depot," the letter said.
The J&K Assembly Speaker said that he had started constructing the house on a 2,000 square metre plot last year.
The land was bought in 2000 by the Himgiri Infrastructure Development Private Limited, whose shareholders included present J&K Deputy Chief Minister Kavinder Gupta and BJP MP Jugal Kishore, he said.
Mr Gupta, who took over from Mr Singh in the recent cabinet reshuffle, however, said that he was no longer associated with the company.