Bikaner:
In video recorded on a cellphone, a BJP lawmaker is seen abusing a group of women who came to him for help in Rajasthan's Bikaner. The lawmaker, Kishna Ram Nai, denies using foul language, insisting that he never came out of his room to meet the women.
Mr Nai, 80, said he had been unwell for many days and when the women came to him requesting a tube-well to solve their water problems, he agreed and directed officials to help them at the earliest.
"No, I did not abuse them. I never even came out of my room, I have been ill and I am still under treatment" Mr Nai told NDTV.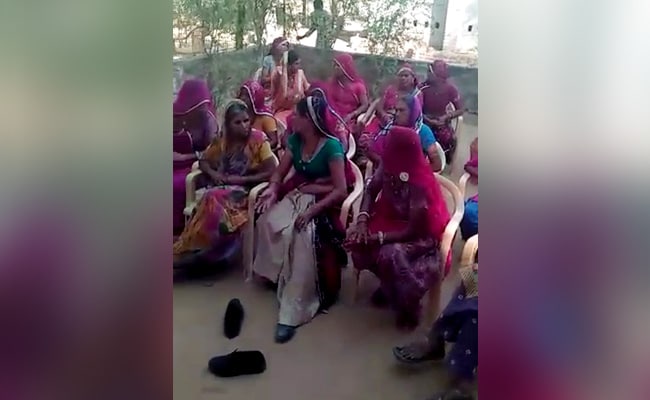 The Congress has demanded the suspension of Mr Nai, a three-time MLA or state legislator.
BJP spokesperson Ashok Bhati, however, said the video has been morphed and the lawmaker had resolved the problem of the women.
(With Inputs From PTI)​