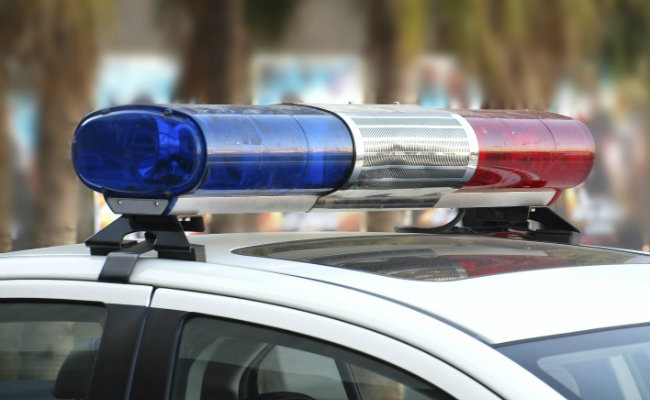 Singapore:
Almost two years after a man allegedly kicked her in the chest and hurled racial slurs at her, Indian-origin woman Hindocha Nita Vishnubhai said she has not been able to overcome the trauma caused by the incident in Chua Chu Kang housing estate on May 7, 2021.

The 57-year-old was speaking in a district court on Wednesday, the first day of the trial of the accused, Wong Xing Fong, now aged 32.
Wong has denied the allegations against him.
According to court documents, Wong is accused of hurling racial slurs at Hindocha with the deliberate intention of "wounding" her "racial feelings". He is also accused of voluntarily causing hurt by kicking Hindocha's chest in an attack aggravated by the racial element.
On Wednesday, Hindocha was called as the prosecution's first witness, but she broke down as she walked into the courtroom, according to a TODAY report.
It was not clear if she cried on seeing Wong but District Judge Shaiffudin Saruwan stood the case down temporarily to allow time for her to compose herself and for a screen to be set up that shielded her from view, the report stated.
As the trial resumed about 30 minutes later, Hindocha took the stand to tell the court what happened on the day of the attack.
Hindocha said she typically brisk-walks to work as she does not have the time to do any other form of exercise before work and had pulled down her face mask to the chin to breathe more freely.
At the time, Singapore's COVID-19 regulations mandated that everyone keep their face masks on unless they were exercising.
As Hindocha was approaching a bus stop beside the Northvale Condominium located along Choa Chu Kang Drive, she heard someone shouting at her from behind, she told the court.
She turned around to see "a couple", Wong and an unnamed woman, gesturing at her and telling her to mask up. She gestured back to indicate that she was exercising and perspiring.
At this point, Wong walked towards her and hurled the racial slur at her, Hindocha claimed.
"I don't like to fight, sir, so I said, 'God bless you'," she said, adding that then Wong ran towards her and gave her a "flying kick" in the chest.
The impact, said Hindocha, caused her to fall on her back, leaving her left forearm and palm bleeding.
She alleged that Wong and his female companion then "jogged" away as though nothing had happened.
"I was crying very loudly, sir. I was very scared. Till today, (if) you bring me (to) that road I will cry... I was very scared," she said.
A woman at the bus stop helped her up and gave her a first-aid plaster for her injuries, she said.
Hindocha said she narrated her ordeal to her husband and manager at work, and reported the incident to the police only later that evening after she had finished her second job as an English tutor at a tuition centre. She had her injuries examined by a doctor at a polyclinic on May 10.
When asked by Deputy Public Prosecutor (DPP) Foo how the incident had affected her, Hindocha said she felt both scared and sad.
Wong's lawyer told Hindocha that it was his client's position that she was not exercising and had no reason to pull her mask down.
He added that Wong had not used the vulgarities against her and had also not kicked her in the chest.
Wong also claimed that Hindocha spat at him, and told him sarcastically that she was brisk-walking and that he should mind his own business.
Hindocha disagreed with all of these statements.
During re-examination by DPP Foo, Hindocha said that while she had difficulty remembering the precise location of the attack, she clearly remembers Wong kicking her.
The second witness was the doctor who attended to Hindocha.
The trial will continue on Thursday and Friday before being adjourned until early February.
Anyone found guilty of voluntarily causing hurt can be jailed for up to three years or fined up to SGD 5,000 or both.
However, in cases where the offence is racially or religiously aggravated, the court may sentence the person to 1.5 times the amount of punishment to which he or she would otherwise have been liable.
As for those found guilty of deliberately intending to wound the religious or racial feelings of any person, they can be jailed for up to three years or fined or both.