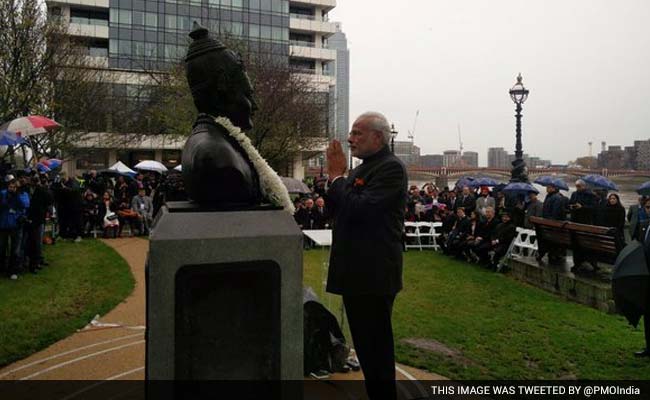 London:
Long before the Magna Carta, considered the first charter of democracy, 12th century Indian philosopher Basaveshwara gave the world the ideals of democracy, Prime Minister Narendra Modi said in London today.
Inaugurating a bust of Basaveshwara in London, Prime Minister Modi said, "When I was with PM David Cameron he was showing me the Magna Carta. But long before him Basaveshwara gave the principles of democracy."
"Because of a long period of colonisation Indian society caught many social evils but Basaveshwara showed us the way to reform our society and the first Parliament-like platform," he said.
"This statue will be an inspiration for all those who believe in democratic ideals," he said unveiling the statue.
Remembering an icon of social reform & democratic ideals...PM unveils Basaveshwara Statue in London. pic.twitter.com/p9dTOma0fj

- PMO India (@PMOIndia) November 14, 2015
On the last day of his three-day visit to the United Kingdom, Prime Minister Modi also met the British leader of the opposition Jeremy Corbyn and condemned the attacks in Paris that left more than 120 people dead.