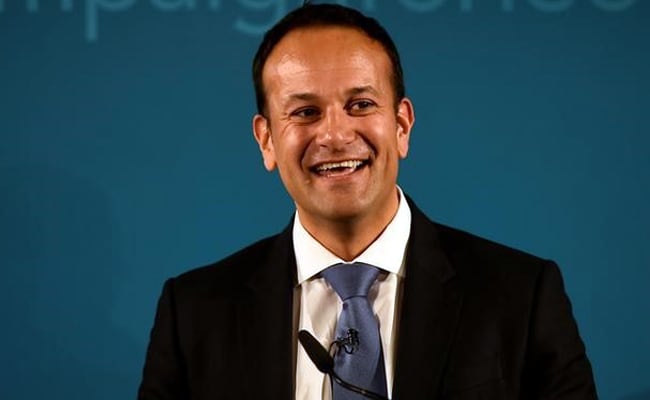 Mumbai:
Shortly before midnight on Friday, residents of an otherwise quiet home in the middle-class locality of Abhinav Nagar in Borivali east in Mumbai suddenly erupted into frenzied celebrations of cheers and shouts of joy. The Varadkar family was rejoicing as Leo Varadkar was elected Prime Minister of Ireland. At 39, Mr Varadkar is the youngest ever person to hold the office.
Born to Ashok and Miriam in 1979 in Dublin, Leo is fondly called as Luv. He loves prawns, gulab jamun and Mumbai's famous 'batata vada' (potato chops).
"I am very proud of him and I wish the best for what he is about to embark upon and we wish he become a world leader with the values that this family has instilled in each and everyone of us," Leo's 93-year-old uncle Manohar Varadkar said.
Leo's Father, Ashok Varadkar, completed his MBBS at Grant Medical College at Mumbai's JJ Hospital and moved soon to the UK for further studies. He met Leo's mother Miriam there and got married. He moved to India after the birth of his first child Sofia but moved back to Dublin later.
Leo Varadkar, a doctor by profession had interned as a trainee doctor at Mumbai's KEM Hospital for one month during his training period. He made subsequent trips too, but the next trip will be very special one as that will be as Prime Minister of Ireland.
"He is a leader of change and has rough reforms to Ireland. I am sure under him India-Ireland relations will reach a whole new level," says Siddharth, Leo Varadkar's nephew.
His last visit to India was in 2011 as the Sports and Transport Minister of Ireland. He was accompanying the Ireland team for a few days. Leo's grandfather, Vitthal Varadkar was a left arm spinner and went on to captain the Post and Telegraphs department cricket team. His father Ashok, also is a cricket buff and used to volleyball as well.
Leo Varadkar, is openly gay and the family says that as a progressive family it is not an issue for them except that the media keeps projecting him as a gay leader. "We don't interfere and discuss in personal matters of each other. He is free to live his life as he likes," says 59-year-old Shirish Varadkar, Leo's first cousin. What we are happy about is that he had achieved what he has and made not just the family, but Mumbai, Maharashtra and India proud.