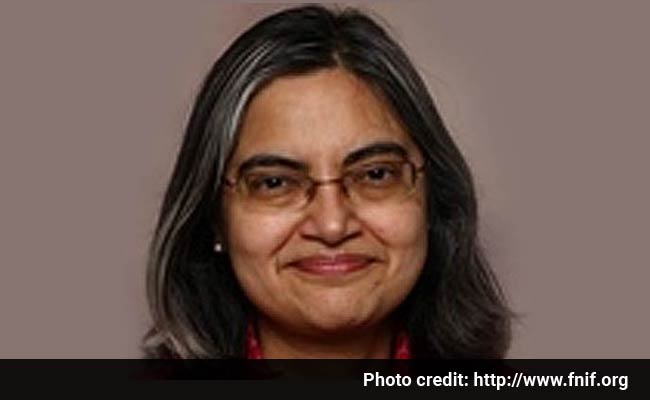 Singapore:
An Indian-origin nurse in Singapore will receive an international achievement award for her work in the healthcare sector of women and refugees, becoming the first Singaporean to get the prestigious biennial prize.

Dr Subadhra Devi Rai, a nurse and a senior lecturer at the School of Health Sciences (Nursing) at Nanyang Polytechnic in Singapore, will be bestowed by this year's International Achievement Award by the Florence Nightingale International Foundation.

Dr Rai was selected as the recipient of the award for her outstanding work in the health of women and refugees.

The International Achievement Award will be presented to Rai at a conference in Seoul on June 21.

FNIF is the International Council of Nurses (ICN) premier foundation. Its purpose is to support the advancement of nursing education, research and services.

The award recognises Dr Rai's work in the health of women and refugees, and is the first time a Singaporean will be awarded the biennial award since its introduction in 1999.

Speaking to the media today, Dr Rai said she felt "honoured and humbled to receive this recognition" and hopes that this award sends a "powerful message to other nurses to serve beyond the healthcare setting".


"Without a strong understanding and awareness of the people you are helping, there would be a mismatch between the support rendered and what is needed," Dr Rai was quoted as saying by the local media.
Her area of interest focuses on issues such as gender-based violence, sexual health and the reintegration of refugees. Over the years, she had been volunteering and working with different organisations to help and raise policy awareness for these issues.
The NYP lecturer decided to go into teaching when she realised that the younger generation is the key to a better nursing industry in the future.
"Being in this position allows me to inculcate in my students what is it actually is to be a nurse," she said, adding that she wants to initiate change in the nursing profession by instilling pride of being a nurse in students.
Dr Rai hopes that with this award, she can inspire her colleagues to aspire more, and that the "sky's the limit".