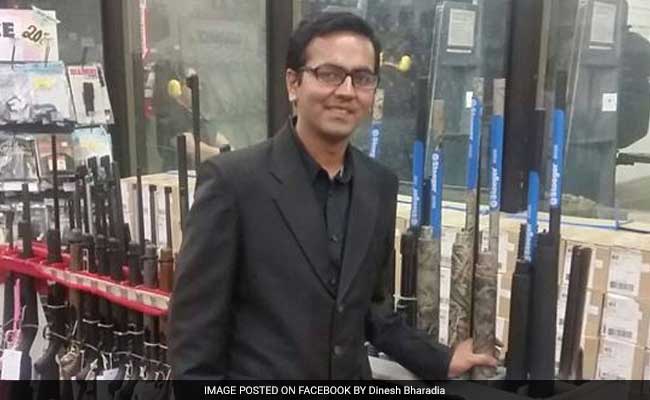 Bengaluru:
Indian-born researcher Dinesh Bharadia at the Massachusetts Institute of Technology (MIT) has won the prestigious Young Scholar award of the US-based Marconi Society for his contribution to radio waves.
"Bharadia has been chosen for the 2016 Paul Baran Young Scholar Award for his contribution to send and receive radio (wireless) signals, including mobile telephony and data on the same channel (wave)," the Society said in a statement on Wednesday.
A doctorate from Stanford University and an alumnus of the Indian Institute of Technology (IIT) at Kanpur in Uttar Pradesh, Mr Bharadia, 28, hails from Ichalkarnji in Kolhapur district of Maharashtra.
"Bharadia's research disproved a long-held assumption that it is not possible for a radio to receive and transmit on the same frequency band because of the interference that results," the statement said.
Named after Nobel laureate Guglielmo Marconi, who invented radio, and set up by his daughter Gioia Marconi Braga through an endowment in 1974, the Marconi Society awards annually outstanding individuals whose scope of work and influence emulate the principle of 'creativity in service to humanity' that inspired Marconi.
An equivalent of the Nobel Prize in science and technology domain, the Marconi young scholar award includes $4,000 (Rs 2,67,870) prize and expenses to attend its annual awards event.
Mr Bharadia will receive the award at a ceremony in Mountain View, California, on November 2.
Mr Bharadia's duplex radio technology has the potential for multiple applications such as building novel wireless imaging that can enable driverless cars move in severe weather conditions and help blind people to navigate indoors.
"Marconi invented the radio but couldn't solve the problem of duplexing. It's fitting that this work is recognised by the Society," said Mr Bharadia in the statement.
Mr Bharadia's work, which has direct connection to Marconi, culminated in making full-duplex radios a reality through self-interference cancellation technology.
Mr Bharadia's technology can be used in India to build relays which can listen to signals from a cellular tower, transmit them instantly and extend the range across the country.
"This (technology) is needed as we have only a few towers; by deploying simple relay, we don't need to put in huge infrastructure for the cellular towers," noted Mr Bharadia.
The analog cancellation filter Mr Bharadia developed has unleashed huge potential for more applications. Its architecture allows cancellation in all environments.
"India has much denser users for cellular data connectivity and a few cellular towers. In other words, if I can talk and listen at the same time in context of wireless radio, then one can double the data we can service," noted Mr Bharadia.
According to his Stanford PhD guide Sachin Katti, Mr Bharadia's work enables a host of new applications, from low-power Internet of Things connectivity to motion tracking.
Academic advisors nominate young scholars and an international panel comprising engineers from universities and companies select the winners for the honour. Three other young scholars were selected this year.
The Society also honours distinguished scientists with the $100,000 Marconi Award and Fellowship for emulating the principle of creativity in service to humanity.
The two-decade-old organisation promotes awareness of key technologies and policy issues in telecom and internet domains.