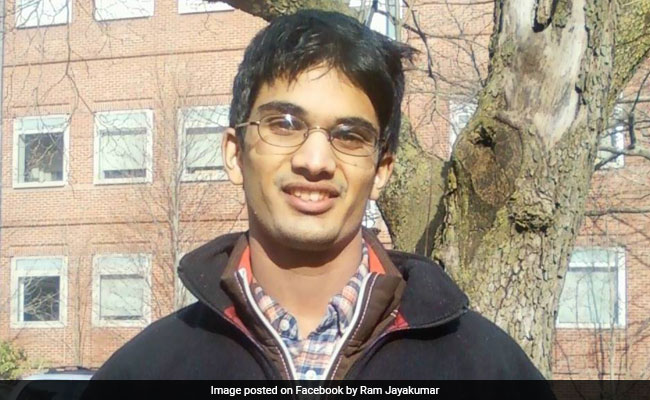 New York:
A 26-year-old Indian-American man is reported missing in Boston and police is urging people to come forward and share any information they may have on the case.
Ram Jayakumar, of Lexington, was last seen on Friday night when he had parked his car on a Boston street.
According to a police statement, Ram Jayakumar's parents contacted the Lexington Police to report that their son was missing.
Ram Jayakumar is 26-year-old male of Indian descent, black hair, 5'6'' tall and 120 pounds (54kg), according to the police.
Mr Jayakumar had told his parents that he would return in an hour but has not been seen since Friday. His vehicle was located Saturday morning at a different street in Boston, near the Charles River, India New England News reported.
In a Facebook post, Indian-American theatre artist Poorna Jagannathan said Ram Jayakumar is her cousin and urged people to contact the police if they get any information about him.
"Need your help urgently. Please share this in your communities. Please be on the look out and let the Lexington police know if you have any leads," Ms Jagannathan said in the post.