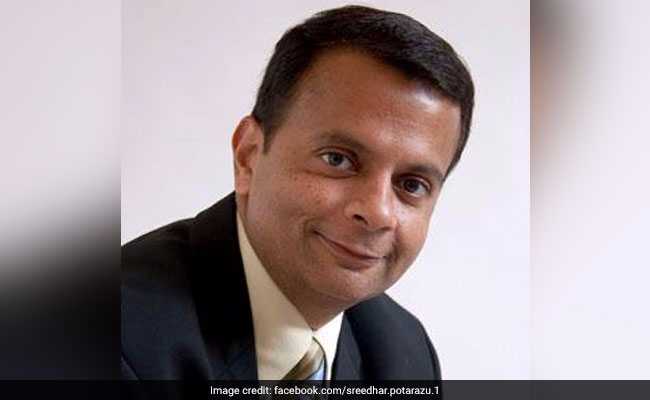 Washington:
An Indian-American doctor, known for promoting classical Indian dances in the US, has been sentenced to nearly 10 years of imprisonment for defrauding his former company's shareholders of an amount worth US $49 million.
Sreedhar Potarazu, an ophthalmic surgeon licensed in Maryland and Virginia, provided materially false and misleading information to VitalSpring's shareholders to induce more than US $49 million in capital investments in the company.
Potarazu, 51, represented on numerous occasions that VitalSpring was a financially successful company and that the sale of VitalSpring was imminent, which would have resulted in profits for shareholders, the Department of Justice alleged.
The Indian-American doctor also admitted that he concealed from shareholders that VitalSpring failed to account for and pay over more than US $7.5 million in employment taxes to the Internal Revenue Service.
For example, in 2014, Potarazu provided shareholders with a written summary of operating results that reflected VitalSpring's 2013 revenues to be approximately US $12.9 million when, in fact, the 2013 revenue was less than US $1 million, federal prosecutors alleged.
Potarazu was highly popular among the Indian-American community for hosting UTSAV, an annual festival of classical Indian music and dance at the prestigious Kennedy Center. In 2015, it was kicked off of by Sarod maestro Ustad Amjad Ali Khan, joined by his sons Amaan Ali Khan and Ayaan Ali Khan.
A major fund raiser for the Democratic party and its leaders Hillary Clinton and the former US President Barack Obama, Potarazu was also instrumental in a special screening of "Jai Ho", a documentary on the work of AR Rahman at the White House in 2015.
The legendary music director was personally present at the White House event.
"Like a director employing actors and props on a stage, Sreedhar Potarazu arranged for an imposter to pose as a buyer, provided a link to a bogus website and supplied fraudulent balance sheets, phony bank statements and false tax returns to convince VitalSpring investors and potential buyers that the company was financially healthy and up-to-date on its taxes," said Acting Deputy Assistant Attorney General Goldberg.
"As a result of his actions, shareholders are out more than US $49.5 million and over US $7.5 million in employment taxes due to the US Treasury were diverted and never paid."
"With Potarazu's conviction and the sentencing hearings in this case, his fraud has been revealed, and today's imposition of a 119 month sentence holds him fully accountable for his actions," Mr Goldberg said.
At the 2016 Democratic Convention in Philadelphia, Dr Potarazu has been nominated to the important credentials committee.