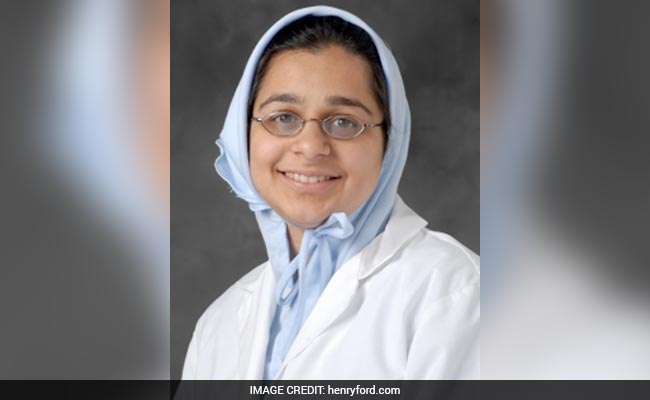 New York:
A physician and his wife were arrested today for allegedly helping an
Indian-origin doctor perform female genital mutilation (FGM) on two minors
in the US state of Michigan, believed to be the first such case in America, media reports said.
Dr Fakhruddin Attar, 53, and his wife Farida Attar, 50, both from Livonia city, were arrested by federal authorities for helping Jumana Nagarwala, 44, in performing genital cutting on young girls in a Livonia clinic, Detroit Free Press reported.
According to a criminal complaint, Dr Attar owns a medical clinic in Livonia where prosecutors say two Minnesota girls had their genitals mutilated in February by Dr Nagarwala, who was charged last week in what is America's first federal prosecution of genital cutting, the report said.
Dr Nagarwala was arrested on April 12 and ordered to be jailed pending the outcome of her trial.
According to the complaint, Dr Attar and his wife collaborated with Dr Nagarwala to bring the girls, aged 6 to 8, to the clinic. The genital mutilation procedures were conducted after the clinic was closed, it said.
Dr Attar and his wife are scheduled to appear in US District Court today for an initial hearing on the charges.
Dr Nagarwala, charged with performing genital mutilation on two minor girls, has denied the allegations
, saying she merely performed a religious ritual for families of a Muslim sect.
Her lawyer Shannon Smith said Dr Nagarwala told her that the procedure was part of a religious practice that is tied to a Muslim group Dawoodi Bohra that the doctor belongs to.
According to the complaint, some of the victims allegedly travelled inter-state to have Dr Nagarwala perform the procedure, the report said.
All of this was disclosed at a detention hearing for Dr Nagarwala, who was ordered locked up pending the outcome of her case.
According to Dr Nagarwala's profile in the Henry Ford Health System website, she speaks English and Gujarati.
The complaint alleges that she performed FGM on minor girls. This is believed to be the first case brought under a US law, which criminalises FGM.
Congress passed a law in 1996 making it illegal to perform genital mutilation or cutting in the US on anyone under than 18. FGM is punishable by up to five years in prison, however, it is not a crime in 26 US states, including Michigan.
The World Health Organisation said female genital mutilation (FGM) comprises all procedures that involve partial or total removal of the external female genitalia, or other injury to the female genital organs for non-medical reasons.