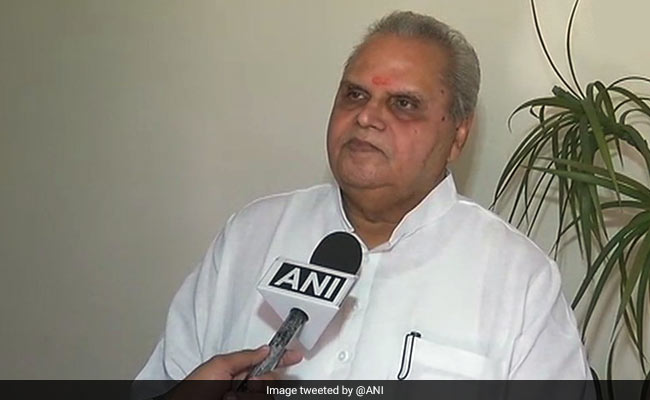 Srinagar:
Jammu and Kashmir Governor Satya Pal Malik on Sunday said the youth were the most important stakeholders in the peace process and it was essential to engage them regularly and effectively.
Mr Malik said it was important that the youth be given momentum in right direction to channelise their creative, intellectual and innovative energies and talents in a productive manner.
Conveying the commitment of Prime Minister Narendra Modi to ensure free and fair elections in the state, he said the students are torchbearers for emerging societies and urged them to partake in the democratic process as leaders and participants to shape the new future for the state.
Mr also participated in one-on-one interaction with the youth during the session, in which the youth put forth their grievances and concerns on a variety of subjects.
"To provide youth with proper launch platforms, there have been talks to host IPL matches in Kashmir, besides holding matches where local players are provided opportunities to compete with players of national and international repute," he said.
On the concerns with regard to the education sector, Mr Malik said he will ensure that universities and other higher educational institutions will prepare and adhere to an academic calendar, clear backlogs, besides ensuring timely conduct of examination and declaration of results.
He said he has already directed the universities to organise free coaching and counselling for students for various competitive examinations.