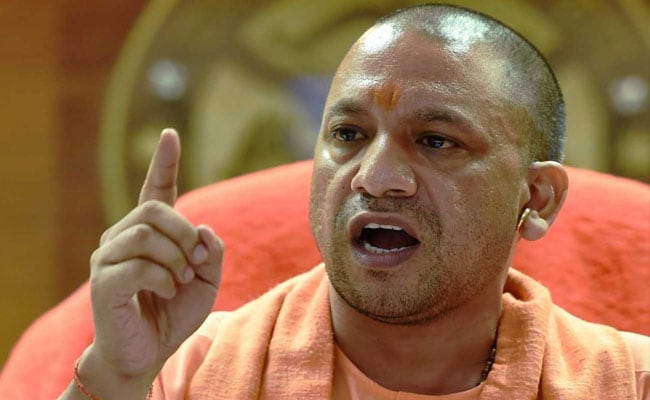 Highlights
Five seats in legislative council vacant as opposition members resigned
BJP will get five additional seats in Uttar Pradesh's legislative council
Easy entry for BJP lawmakers as party dominates UP's legislative assembly
New Delhi:
Yogi Adityanath, the Chief Minister of Uttar Pradesh, wants to be a Member of the Legislative Council and not the assembly. He and his two deputies, Keshav Prasad Maurya and Dinesh Sharma, will contest by-polls to the council on September 18, the BJP announced today.
Two more ministers, Swatantra Dev Singh and Mohsin Raza, will also contest for the council or Vidhan Parishad.
This means Yogi Adityanath's election into the Uttar Pradesh assembly will not be through voting directly by the masses but by the Members of the Legislative Assembly, who elect members into the legislative council or Upper House of the state - which corresponds to the Rajya Sabha in parliament.
With the BJP dominating the UP assembly, all five candidates are set for a walkover. No BJP lawmaker has to resign either, to make way for Yogi and the four ministers, though plenty reportedly offered to do so.
The seats fell vacant after legislative council members from opposition parties resigned recently, four of the Samajwadi Party and one from Mayawati's BSP. The BJP is accused by rival parties of engineering these exits to facilitate the entry of the Chief Minister and his colleagues into the council, which has a say in legislation. Sources say with a strong presence in both houses, the party can easily pass laws and take decisions.
To retain his post, Yogi Adityanath, a five-time parliamentarian from Gorakhpur, needs to be elected to the Uttar Pradesh assembly within six months of taking charge (March 19). So does Keshav Prasad Maurya, who is a parliamentarian from Phoolpur in Allahabad.
The members of the Vidhan Parishad are elected for six years by members of the government, including the President. This saves candidates the grind of campaigning, public rallies and the voting process.
Yogi Adityanath's predecessors Akhilesh Yadav and Mayawati were also Members of the Legislative Council.
A member of the Legislative Council cannot participate in a vote of confidence or propose money bills, unlike counterparts in the assembly.