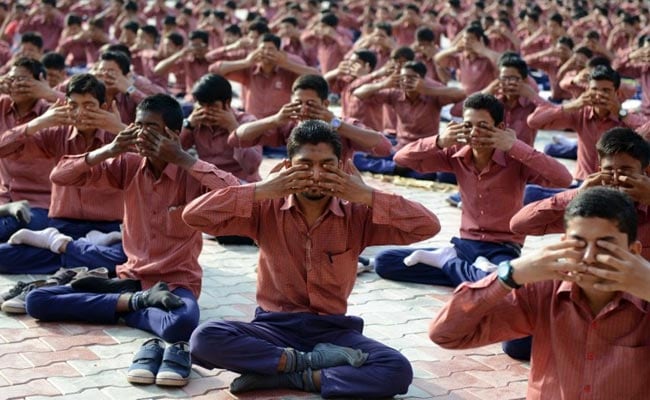 New Delhi:
The International Yoga Day celebrations at Delhi's Rajpath will be held on as grand a scale as the Republic Day. The entire area has been blocked off for the preparations, which will be in place till the celebrations are held on Sunday.
The government plans to beat the world record by having at least 37,000 people performing Yoga on the Rajpath, sources said. Prime Minister Narendra Modi, who was supposed to join them, will address the crowds.
The participants who would perform the asanas at Rajpath will include the members of the armed forces, National Cadet Corps, government officials and school children.
As during the Republic Day celebrations, the seating arrangement has been made on the lawns. Gaps have been left between rows, so observers from Guinness book world record can move around.
For the security arrangements, 3,000 district police personnel, 1,500 traffic policemen have been roped in, an officer said. They will be augmented by paramilitary forces.
That's not all. Air-cover will be provided for the event by drones, anti-aircraft weapons will be on standby, the sources added.
At least 150 CCTV cameras have been installed on Rajpath. More will be placed in the adjoining areas and the routes people are expected to take.
The event will be observed elsewhere in the country as well -- in government institutions and government-backed educational institutions. The ruling party's parliamentarians and legislators are expected to lead the event in their constituencies.
Not to be left behind, the armed forces have planned yoga sessions -- on board warships and even at Siachen, the world's highest battlefield.
Across the world, the day will be observed in more than 250 cities. Indian missions will be leading the event.
In New York, the seat of the United Nations, more than 30,000 people are expected to perform yoga at the Times Square. U Secretary-General Ban Ki-moon is expected to deliver the keynote address at the UN headquarters.