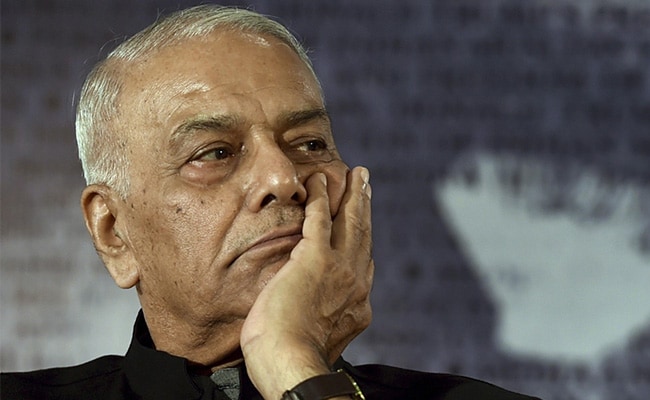 Mumbai:
Former Union finance minister Yashwant Sinha today once again trained his guns on the economic policies of the Narendra Modi-led government and called for '
lokshakti
' (people's power) to check '
rajshakti
' (government).
Speaking at an event organised by farmers' NGO Shetkari Jagar Manch at Akola in Vidarbha region, he also singled out the central government over demonetisation and implementation of GST.
Referring to socialist leader Jayaprakash Narayan, Mr Sinha appealed for a 'lok shakti' movement which will keep a check on 'raj-satta' (government).
"Let us start this lokshakti initiative from Akola," he said, adding, "As it is, we are already facing recession. And what are numbers. Numbers can prove one thing and with the same numbers, the other side can also be proven."
Training his guns on Prime Minister Modi, he further said, "The head of our government in his recent hour-long speech cited numbers to show India's progress, saying so many cars and motorcycles were sold".
"Does this mean that the country is progressing," Mr Sinha asked, adding there was sale, but was there any production.
"I was avoiding speaking about demonetisation (at this event) because after all what does one say about something which has failed," he said.
"When we were in the opposition, we used to allege that there was tax terrorism and 'raid raj' by the then government.
I have no words to express what is going on today as terrorism is the final word," Mr Sinha said.
GST could have been a "Good and Simple Tax" but the people in power made it a "Bad and Complicated Tax". It is the government's duty to remove anomalies in GST implementation, he said.