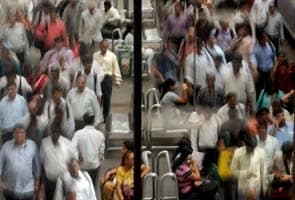 New Delhi:
With the lowest population growth rate recorded in the country in 50 years, experts have pitched for a review of the family planning policy as it continues to focus on controlling population explosion.
On the eve of World Population Day and Global Family Planning Summit, the experts pointed out that there were loopholes in the current approaches to family planning and there is a need for reconstruction of policies.
At a seminar in New Delhi, Abhijit Das of Centre for Health and Social Justice said, "All references of the total number of people living in the country are usually made in a panic mode giving examples of how India's population will overtake that of China or there is an addition of one Australia every year."
This kind of approach draws the attention away from the decline in population growth rate over the past two decades, he said adding that the current growth in population is majorly due to factors like 'momentum effect' and 'unmet needs' rather than 'wanted fertility'.
Highlighting the need to look beyond mere 'number crunching', Dr Sona Sharma of Advocacy and Communications said the country has already crossed the stage of impressing upon people's mind the need of family planning.
"We need to look at family planning with a different and holistic approach which not only takes into account, the achievement of numerical targets but also deals with factors like maternal health and gender disparities," she said.
She said the country needs policies that can fulfill the reproductive needs and rights of women so that every mother is a healthy mother and every child is a 'wanted' child.
However, A R Nanda, Former Health Secretary and chief architect of National Population Policy 2000, said the present policy was still relevant because it emphasised the need to organise family planning programme around voluntary informed choice and a target free approach.
India's family planning programme still focuses on sterilisation where as the greatest need is providing young people with comprehensive sexuality education, delaying marriage and first pregnancy and spacing between children, the experts felt.