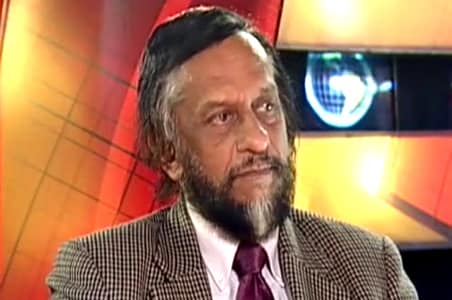 New Delhi:
Intergovernmental Panel on Climate Change chairman R K Pachauri on Saturday termed as a "human error" the findings in its report about melting of Himalayan glaciers, but ruled out his resignation on the issue.
Pachauri, who is under attack from various quarters over the IPCC's 2007 report that said the glaciers in the Himalayas will disappear by 2035 due to global warming, said the mistake was "unfortunate".
"I have no intention of resigning from my position. I have a task. I am going to complete the Fifth Assessment Report," he said in New Delhi.
Pachauri said the IPCC is a body of hundreds of eminent scientists selected and nominated by different governments.
"There are huge problems on climate change. Climate change is not limited to Himalayan glaciers. Rational people will continue to repose faith in IPCC," he said.
The IPCC chief said the Fourth Assessment Report of the Panel was a "robust report" but the error with regard to the conclusion on Himalayan glaciers was "unfortunate".
"This was a human error. We will do everything to see that such mistakes are not repeated," he said.