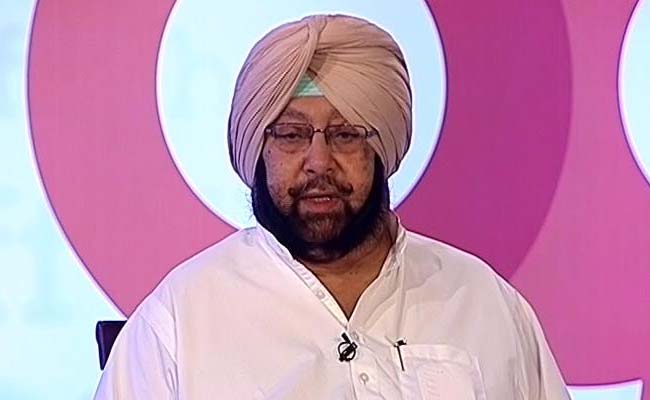 Mohali:
Punjab Chief Minister Amarinder Singh said today that Sanjay Leela Bhansali's film '
Padmavati
', which is mired in a major controversy, would not be barred from screening in his state.
But at the same time, it is the responsibility of the producers of '
Padmavati
' to ensure that history is projected in the correct perspective, Mr Singh said.
Anything can be shown in Punjab as long as it does not hurt religious sentiments, he said adding that the Punjab government favoured a level playing field for all organisations.
"While different historical perspectives can be there, any attempt to completely falsify historical facts cannot be tolerated," he added.
This, he said, becomes even more necessary in the current age when children acquire knowledge through the audio-visual medium rather than by reading alone.
Terming the threats by fringe groups against the makers of '
Padmavati
' as wrong, Mr Singh said the concerned state government should have acted against those issuing such statements.
"Such people should have been locked up," he said. It's a free country, with free business opportunity for all, Mr Singh said.
Speaking at an event here, he said his government did not believe in media censorship and was totally against it.
Asking journalists to discharge their duties fearlessly, with utmost sincerity and without bias, he said his government would immediately clear the formalities for any media organisation wishing to operate in the state.
"We want competition to grow so people get news as they should be getting it," he said, according to an official release.
Citing the progress made in the media over the years, the chief minister said its role and importance had grown manifold and it was their responsibility to ensure that information and news is disseminated to the people in a fair manner.
Underlining the need for the media to present the government's case in the right perspective, Mr Singh expressed the hope that they would understand and appreciate Punjab's problems and paint a correct picture for their readers and audiences.
Mr Singh also spoke about the challenges faced by the media as a result of the emergence of the social media.
'
Padmavati
' has been mired in a major controversy with allegations that history is distorted in the Bhansali flick.