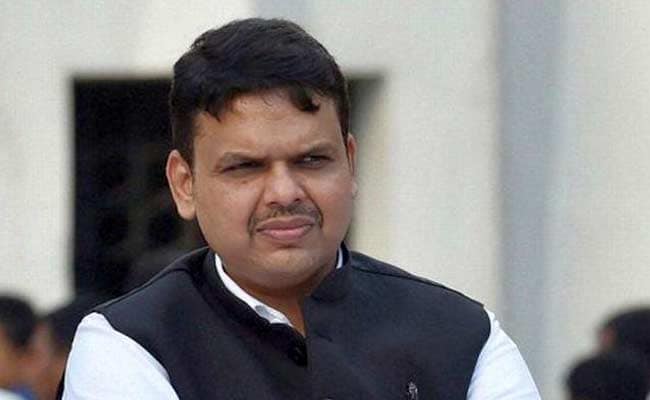 Nagpur:
Appreciating the Self-Help Groups (SHGs) in Maharashtra for their repayment ratio, Chief Minister Devendra Fadnavis has offered interest-free loan to women SHGs in the state.
The amount of interest on loans given to these SHGs would be borne by the government, Mr Fadnavis said while addressing a divisional-level women's convention held at Sports Complex in Mankapur in Nagpur yesterday.
He said the interest-free loan scheme will encourage women to become entrepreneurs and also help promote different activities in cottage and small units.
Many business groups in the state have defaulted on repayment of bank and financial institutional loans, while the women SHGs have earned a reputation of making full and timely repayment of loan.
"Interest-free loan scheme is a gift to all these SHGs of women who are sincere and understand their responsibilities," Mr Fadnavis said, at the convention attended by nearly 30,000 women from across eastern Vidarbha region.
The country's development depends on the contribution extended by women, who constitute 50 per cent of the total population, the chief minister said.
While recognising potential of the products manufactured by women through SHGs, he said proper branding and packaging of these products would help the economy in a big way.
The products manufactured by women's self-help groups have potential to compete in bigger markets and challenge the brands of big companies, he observed.
As part of the initiative to further the cause of packaging and branding of products made by women's SHGs, Mr Fadnavis said the government will set up self0help group mall in each district of Maharashtra.
The first one will be set up on a plot of land owned by zilla parishad at Badkas Square in Mahal area of the city, he said.
The mall will be constructed within a year and shops will be allotted only to SHGs of the state. After completion of Nagpur project, other districts will also get the facility.
State Rural Development and Women and Child Development Minister Pankaja Munde presided over the programme while Energy Minister and Nagpur District Gaudian Minister Chandrashekhar Bawankule was also present at the event.