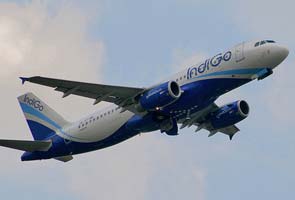 New Delhi:
A Mumbai-bound flight was delayed by one-and-a-half hours at the Delhi airport Friday morning -- first by fog and then by a passenger who did not want to travel on a plane piloted by a woman.
Passengers on board had a curious story to tell as to why Indigo flight 6E 179, supposed to depart at 8.10 a.m., could not take off before 9.40 a.m.
"First the flight was held up by a slight fog. Then, just when we were about to fly, the doors were opened again at around 9 as a middle-aged man seated a couple of seats away from me objected to a woman piloting the plane," co-passenger Partha Guha told IANS.
The man apparently turned jittery after the customary flight announcement was made, giving the pilot's name - it was a woman.
"The man first started grumbling to co-passengers, 'Marna hai kya? Ghar nahi sambhalta, plane kya sambhalegi?' (I don't want to die! She can't take care of the house, how will she take care of a plan?)
"He called the airhostesses and objected to the woman pilot. Ground staff were called and they took him out of the plane. This situation did not change for nearly 40 minutes even as other passengers became restless and upset."
The man relented only after he was told he would be taken off the plane -- with his check in baggage.
An airport official admitted that there was a "mentally unsound" man on board the plane.