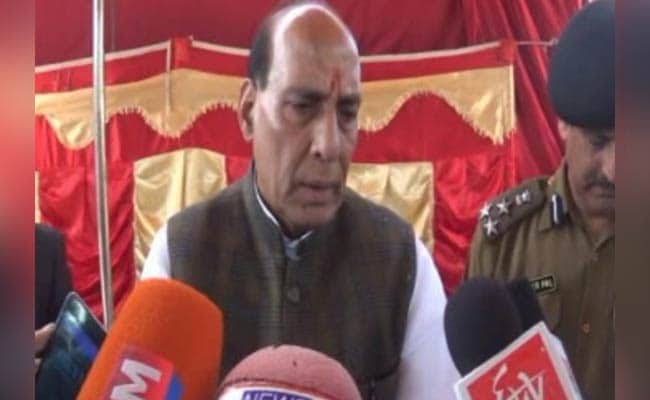 Guwahati:
Home minister Rajnath Singh today said had there been no advance intelligence report, the
terror attack at Punjab's Pathankot
could have been much worse.
"If not for intelligence reports, Pathankot attack could have been worse," said the minister, speaking in Assam.
The security forces became wise to the plans of the attack on Friday, after intercepting calls made by the terrorists to their handlers in Pakistan.
Thereafter, soldiers and National Security Guards commandos were deployed to protect all installations in Pathankote.
Backed by attack helicopters and state-of-the-art equipment
-- including thermal imaging technology and mine-proof and bullet-proof armoured personnel carriers -- the security forces have been waging a pitched battle for the control of the base since 3.30 am on Saturday.
The advance information had helped protect the vital air force assets stationed at the base -- MiG-21 Bison fighters and Mi-35 attack helicopters. But seven security personnel have been martyred in the line of duty.
This afternoon, after nearly 40 hours of the attack, a fifth terrorist was neutralised by the security forces.
While the total number of terrorists who infiltrated is not known, it is suspected that at least another could still be holed up inside the air base. The operations are still on.