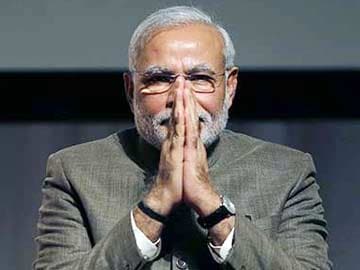 New Delhi:
On Thursday, hours after Prime Minister Narendra Modi's meeting with business leaders inviting them to "come and make in India" to promote India as a manufacturing hub, the government will unveil its skill development programme for the rural and urban poor.
Nitin Gadkari and Venkaiah Naidu will launch the Deen Dayal Upadhyay-Grameen Kaushalya Yojana (DDU-GKY) to impart quality training to youth in the age group of 15-35 years.
Skills that would be imparted are wide ranging - from creating welders, masons, painters to training domestic nurses for elderly people or creating banking correspondents to take care of rural banking needs.
Over the next two years, the government plans to open more than 1000 training centres across the country and would spend about Rs 15,000-20,000 crore.
Skill training programmes would be designed to meet demands in countries like China, US, Japan, Russia, Germany, Middle East Countries apart from domestic demand.
Another distinguishing feature of the skill development programme would be to create a hallmark-emblem - rural India skill - to certify and standardise the training process.
"Right now, skilled people get jobs more on their reputation than purely on their skills. With the certification process, we will not only certify their skills but also undertake their background checks," said an official familiar with the programme.
The government also plans to tie-up with international placement agencies for expertise and create the concept of "champion employers" to honour industries who hire such trained manpower.