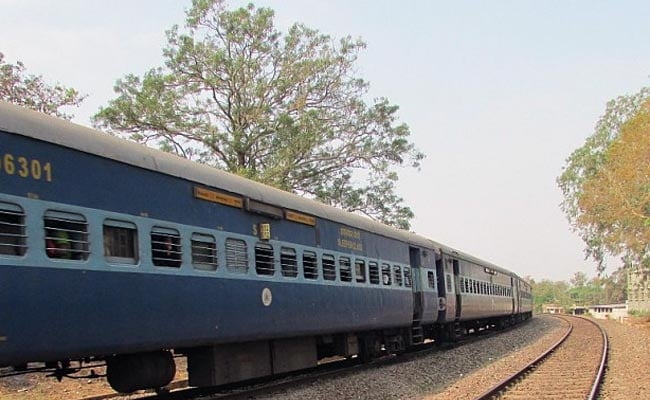 New Delhi:
Railway Minister Piyush Goyal on Thursday said the national transporter would focus on technology this year to ensure safety on its network.
Finance Minister Arun Jaitley allocated Rs 2,025 crore for an overhaul of the signalling and telecommunication system of the Indian Railways in 2018-2019. Rs 11,450 crore has been earmarked for track renewal.
A majority of the thrust will be on improving the signalling system through ETCS II, Mr Goyal said.
"When ETCS II, which is the most modern radio-based signalling system in the world, comes into force ...say in Mumbai, the frequency of trains will reduce to two minutes from three to four minutes at present," he said.
"The focus will be on technology, in everything. I have to give people security. If I try and provide personnel on every train and in every coach, it will be very expensive. My target is to have CCTV cameras and Wi-Fi in all trains and all coaches," he said at a press briefing.
Mr Goyal said the total expenditure planned on safety, including Rashtriya Rail Sanraksha Kosh (RRSK), is Rs 73,065 crore in 2018-19. It was Rs 68,725 crore in 2017-18.
The RRSK will have Rs 5,000 crore from Capital (Budgetary Support), Rs 10,000 crore from the Railway Safety Fund and Rs 5,000 crore from the Railways revenue.
"In my department, money is never a concern," he said, when asked about the budget for introducing high-end technology in the Railways.
Stakeholders in the Railways reacted positively to the thrust on technology.
"While introduction of Wi-Fi, CCTV cameras, escalators are much-needed steps to allow the Railways to serve its customers better, upgradation of the infrastructure through induction of modern train sets, world-class signalling systems is very much the need of the hour," Bharat Salhotra, Vice President (Sales and Business, Development), ALSTOM, Asia Pacific, told PTI.
France-based Alstom is producing India's first 12,000 horsepower electric locomotive at its plant in Madhepura, Bihar, which is likely to be rolled out in March.
Peeyush Naidu, Partner, Deloitte India too gave the thumbs up to the railway budget.
"The key imperatives going forward would be to focus on leveraging technology and private sector involvement in effectively and efficiently meeting mobility solution expectations of its different client segments," he said.